Slow Cooker Garlic Parmesan Potatoes Your family and Friends will Love.
These garlic Parmesan potatoes is a super simple side dish that anyone can make. Look at those crisp tender potatoes loaded with garlicky Parmesan, Yummy!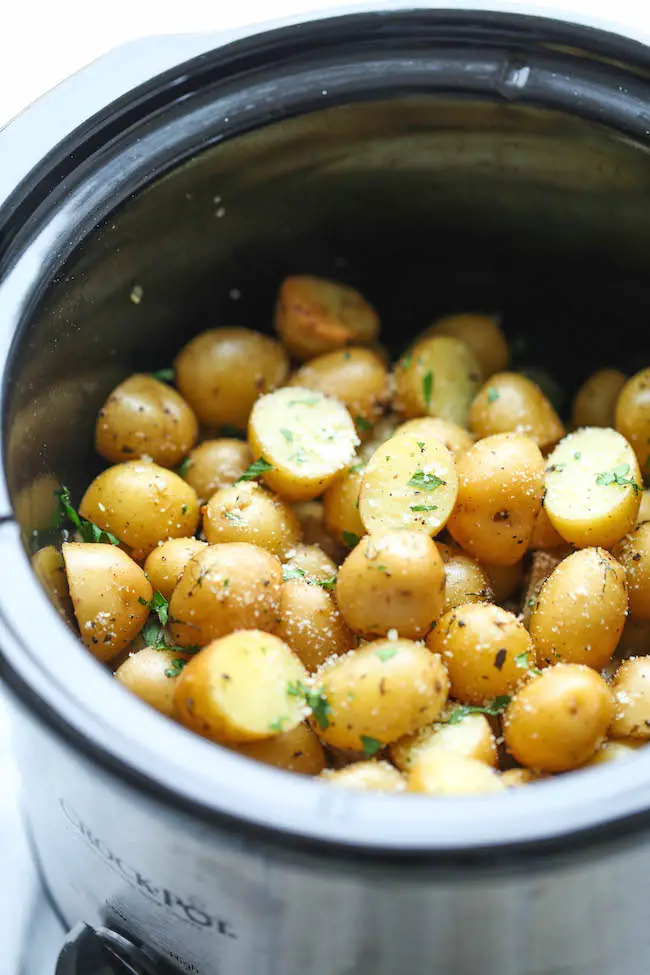 Weekend is coming soon, kids will be home and they already asked for a new potato dish. In our family everyone likes garlic a lot,  so they will love it.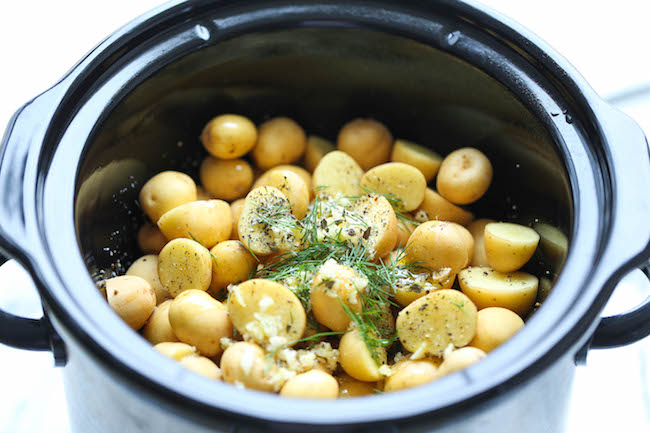 All you need is a handful of baby Dutch potatoes tossed in the slow cooker with a little bit of olive oil, butter, garlic and fresh herbs (or dry herbs, whichever you have on hand). You'll top it off with a lid and let it cook nice and slow until you get that crisp-tender goodness.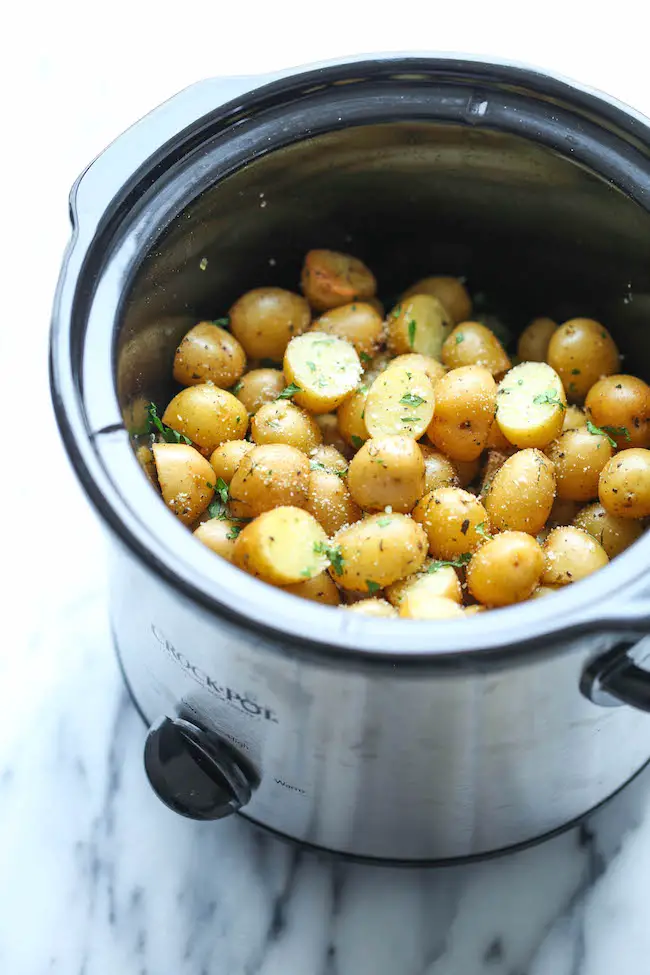 When ready to serve, go ahead and sprinkle on that freshly grated Parmesan. You can even add a little extra, we forgive you for doubling up that Parmesan 🙂
Click the "Page 2" Button Below for #INGREDIENTS & DIRECTIONS: