It's Been Confirmed! Your Crock Pot Will Cook A Delicious Pizza!
Most of us believe that a Crock-Pot can only handle dishes that require long and slow cooking. Last time I prepared pizza or spaghetti sauce in the slow cooker, my kids asked why not cooking a pizza in it…
Right, I asked myself… Can we do it… So without waiting any further I went on the Internet and found this amazing pizza recipe.
Sure the way it is shown is the lazy way of doing it, without even preparing the duff yourself but buying it ready made.
This is a recipe made by Sara on Average Betty
Let's get started now: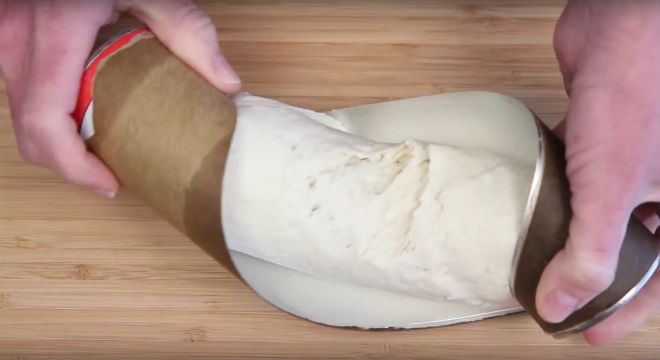 Sara uses just ordinary store-bought pizza dough here. Though you could make your own, the whole point of the recipe is to make things quick and easy. A good store-bought dough should do the trick here just fine.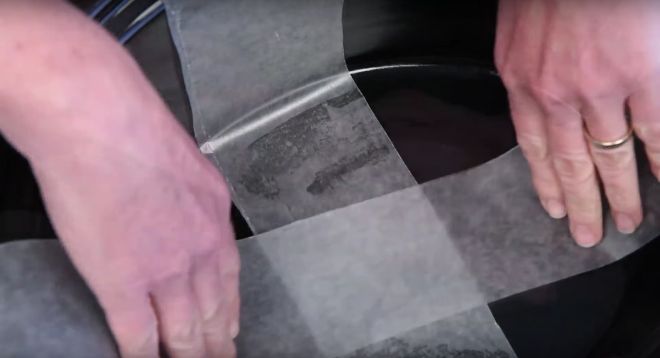 Crafting a makeshift sling from a couple strips of parchment paper makes things easier down the road when it comes time to lift the pizza out of the slow cooker.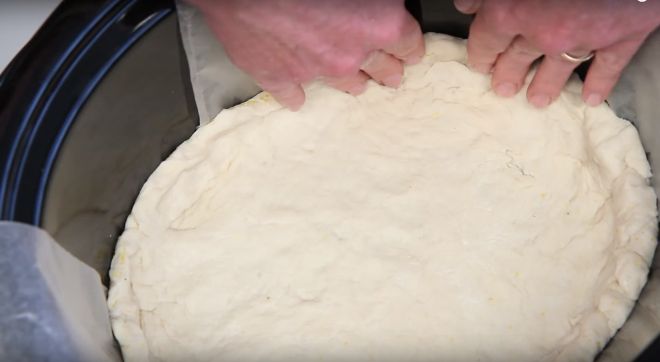 Sprinkle some cornmeal or flour on the bottom of the slow cooker, press your dough into the bottom of the pot. You might need to trim a little bit of dough off, but make sure to still leave enough to form the crust along the walls of the cooker.
Time for the sauce. Spread on a store-bought tomato sauce, make your own or even substitute a barbecue sauce to switch things up a bit!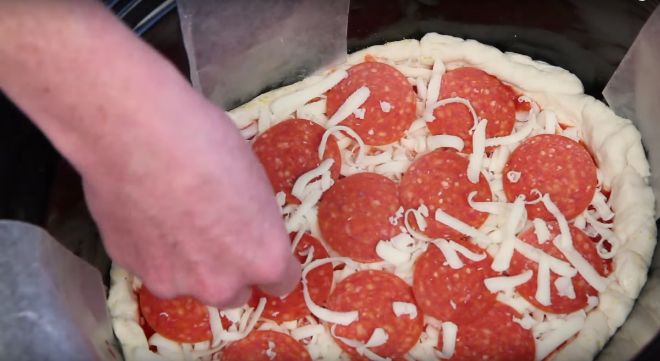 If you want to make it simple, stick to cheese and pepperoni, however, you could probably substitute or add a couple toppings of your own such as peppers or mushrooms. Given the nature of baking the pizza in a slow cooker, you'll probably want to adjust cooking times depending on how much you top your pizza with.
Cover the pizza and let it cook for about an hour. Condensation will start to form on the inside of the lid, so you'll likely want to wipe the inside of the lid dry to make sure your pizza isn't too soft. Then place the lid back on and let it cook for another half hour or so.
Once it's done, it should look golden brown and delicious. This is where those parchment slings come in handy! Lift out the pizza and place it on your cutting board to slice up!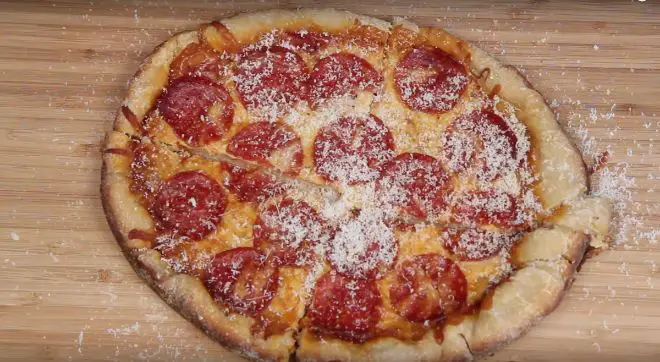 Add as much fresh Parmesan cheese as you like.
Pretty easy, wasn't it? You wanna check the video too… more on the next page…
Click the "Page 2" Button below for the Crock-Pot Pizza video