Our Slow Cooker Lentil Soup Is Nutritious and Packed With Fiber and Protein.
This slow cooker lentil soup is a classic comfort food that's both filling and nutritious.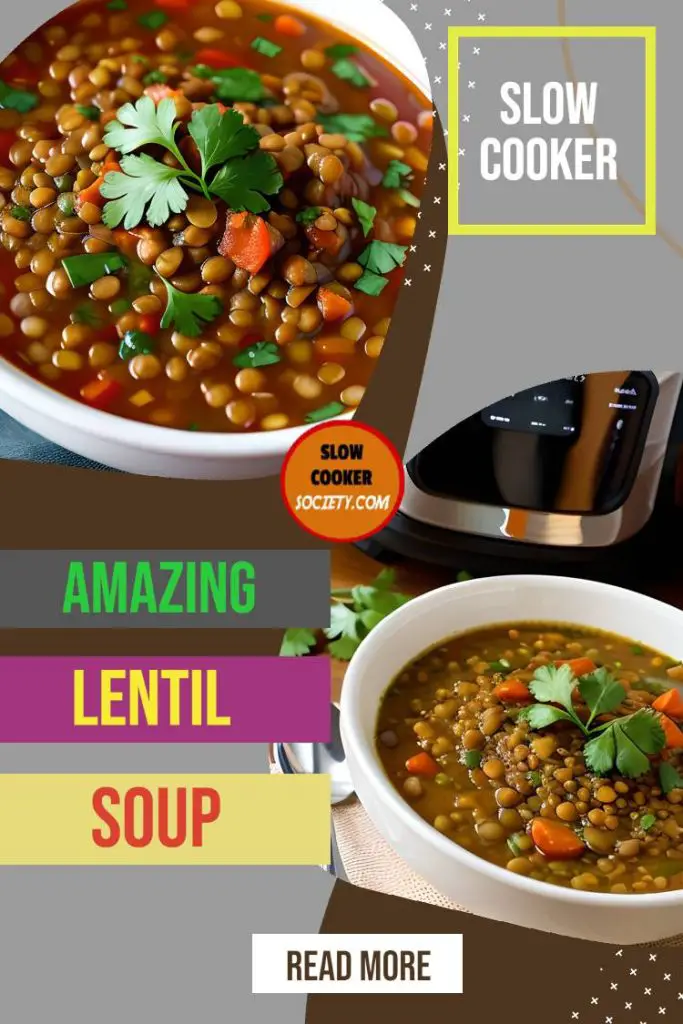 It's a great way to get your daily dose of fiber and protein, and it's easy to make in a slow cooker. In this recipe, we'll tell you how to make a delicious and healthy slow cooker lentil soup you'll love.
Here is how to make it:

Delicious Slow Cooker Lentil Soup Recipe
The soup is easy to make in a slow cooker, a great way to get your daily dose of lentils.
Author:
Slow Cooker Society
Ingredients
1 cup green or brown lentils, rinsed and drained
1 onion, chopped
2 carrots, chopped
2 celery stalks, chopped
3 cloves garlic, minced
4 cups vegetable broth
1 tsp dried thyme
1 tsp dried oregano
Salt and pepper to taste
2 tbsp olive oil
Fresh parsley, chopped (optional)
Instructions
In a large skillet, heat the olive oil over medium heat. Add the onion, carrots, and celery and sauté for 5-7 minutes, or until the vegetables are soft.
Add the garlic and sauté for an additional minute.
Add the lentils, thyme, oregano, and vegetable broth to the skillet. Stir well to combine.
Transfer the mixture to a slow cooker and cook on low for 6-8 hours, or high for 3-4 hours.
Once the soup is ready, remove it from the slow cooker and use an immersion blender to blend until smooth. Alternatively, you can transfer the soup to a blender and blend until smooth.
Season the soup with salt and pepper to taste.
Serve the soup hot, garnished with fresh parsley if desired.
How about it? Share and like if you enjoy this recipe.

This slow cooker lentil soup is a healthy and delicious meal that's perfect for a cold winter day. It's packed with fiber and protein, and it's easy to make in a slow cooker. Enjoy