What a Great Way of Cooking a Yummy Beef Chili.
Slow Cookers are great to make Chili recipes, a delicious meal packed with beans, vegetable and spice… There are many recipes for chili, but this one made in a crock pot or similar device, makes it so easy…
This could be an award winning recipe…
Let's start: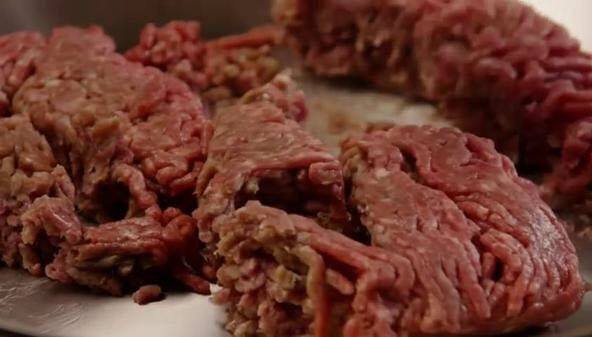 Heat a large skillet to medium, and break up the ground beef into small pieces with a wooden spoon.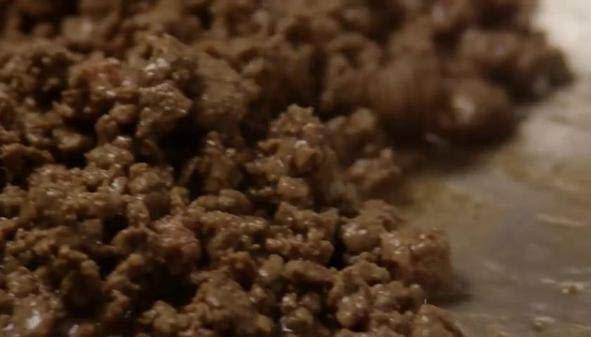 Let the meat brown for a few minutes, and drain the fat off the skillet. Then place the meat at the bottom of the pot.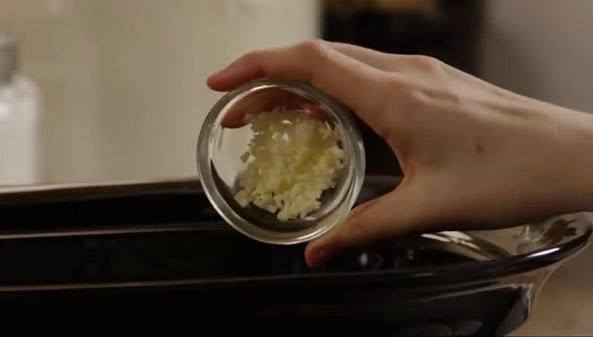 Mince 2 cloves of garlic, and drop them in the pot.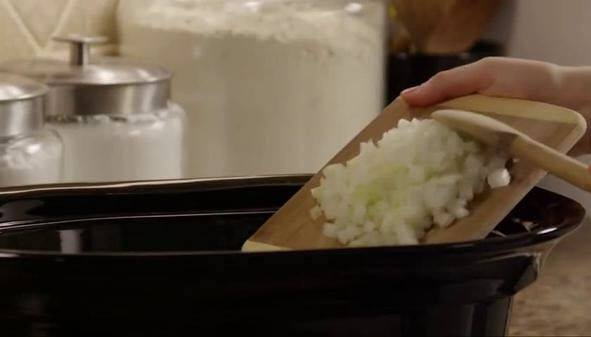 The same with the onions,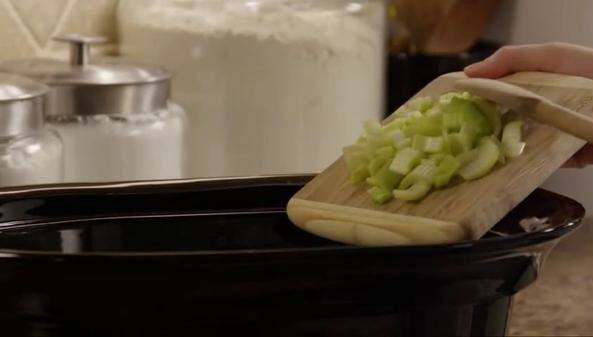 Time for celery,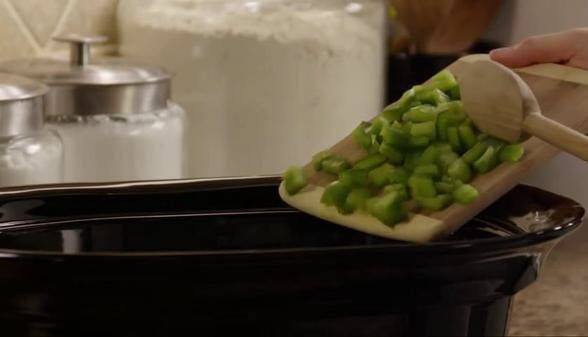 and green bell pepper.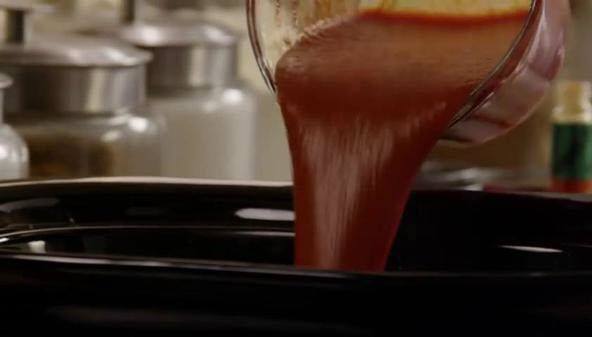 Add the tomato puree.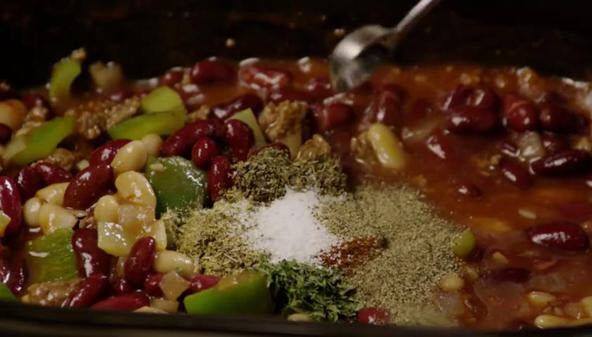 Add the  1 can of cannellini beans, and another can of kidney beans, both with liquid. Finally a can of kidney beans that has been drained.
Season with salt, pepper and spices.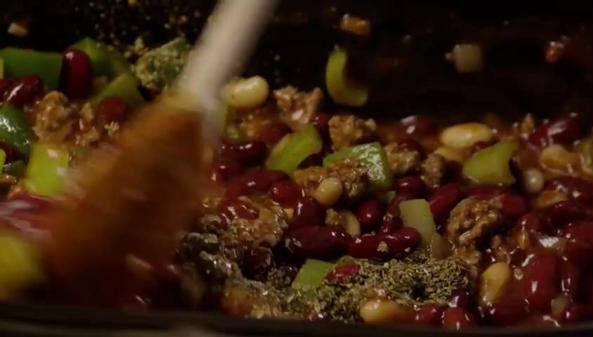 Give it a good stir.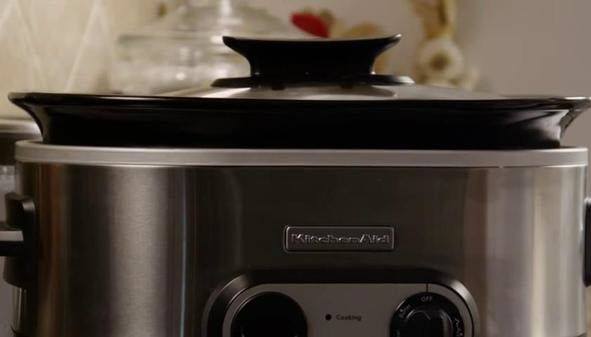 Cover and cook on LOW for 8 hours.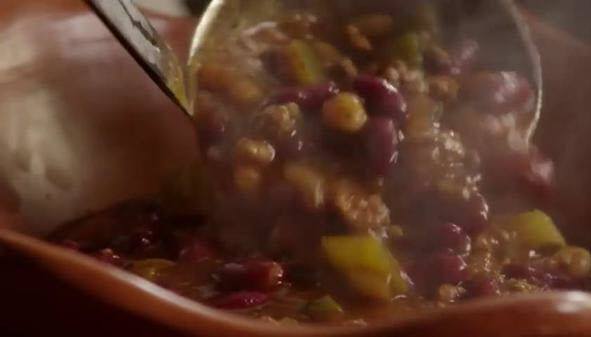 It's ready and smells amazing!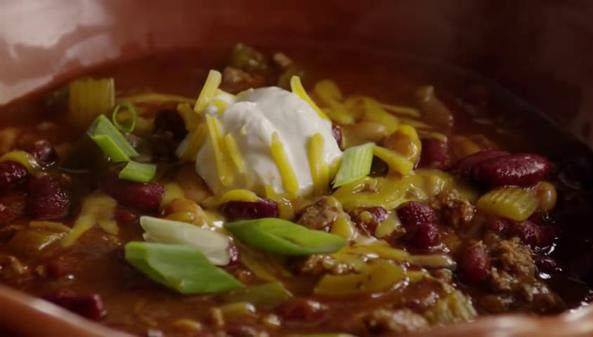 Serve it hot with shredded cheese, sour cream and sliced scallions…
Mmmm…. Now let's get the Ingredients list and video on the next page:
Click the "Page 2" Button below for the Beef Chili Ingredients List and Video