How To Make Your Own Buffalo Ranch Wings – Ideal For Parties and Games…
Eating Buffalo Wings is a must in parties or when watching games… The majority of us find that it's so convenient to buy them from grocery stores or to eat them in sports bars….
To be honest, once you'll see how easy it is to cook them yourself and taste them… I can tell you you'll make them all the time!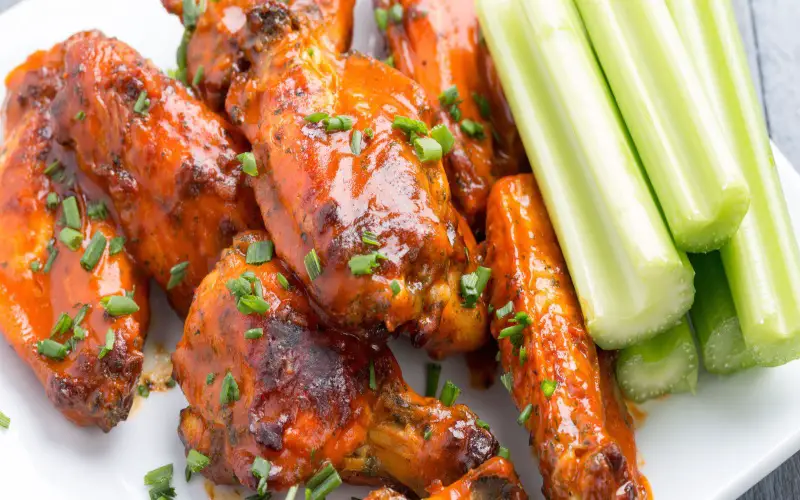 Homemade Slow Cooker Chicken Buffalo Ranch Wings
Amazing wings doused in ranch seasoning and sprinkled with fresh chives for extra flavor. Perfect for parties and games...
Author:
Slow Cooker Society
Instructions
Place chicken wings in a large slow-cooker.
In a large bowl, mix together buffalo sauce and ranch seasoning and season with salt and pepper. Pour mixture over chicken wings and stir to coat.

Cover and cook on high until cooked through, 2½ to 3 hours.
Heat broiler. Line two baking sheets with parchment paper and pour wings onto them. Broil until crispy, 5 minutes.
Garnish with chives and serve with ranch dressing.

Nutrition Information

Serving size: 

For 7 persons

Check out the video:
(note that the video says cook for 4 hours, but 2 1/2 to 3 is fine, make a quick check before taking them out)

Hope you like making them yourself; many more Yummy recipes below… Don't forget to share!
Via Delish Slow Cooker Buffalo Ranch Wings