This slow cooker beef brisket recipe transforms an inexpensive piece of meat into the most tender, simple, and delicious dinner preparation.
A delicious slow cooker beef brisket calls for a rich and robust sauce to go with it. But what if you have an entire family to cater to? If you love to socialize, you also love a hearty, filling meal. You are the type of person who is happy to spend quality time with your family. Not to worry! The crock pot makes it easy for you.
You'll only need a few minutes to prepare the meat and rub it.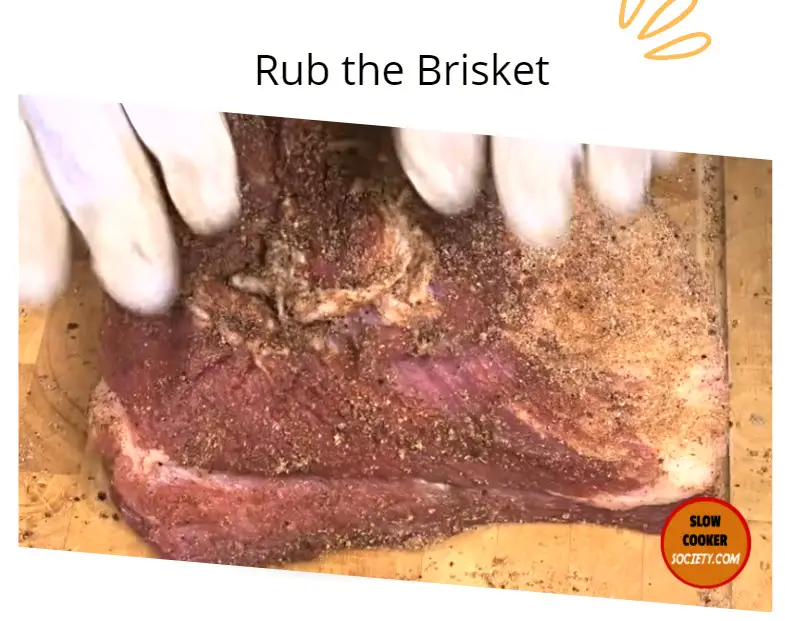 (ideally, if you can prepare it the day before and leave it in the fridge overnight, it would be even better)
Let's take a look at the Step-by-Step Video:
Cook it on SLOW setting for 8 to 12 hours. The longer, the better. Simply adjust the timing to your schedule.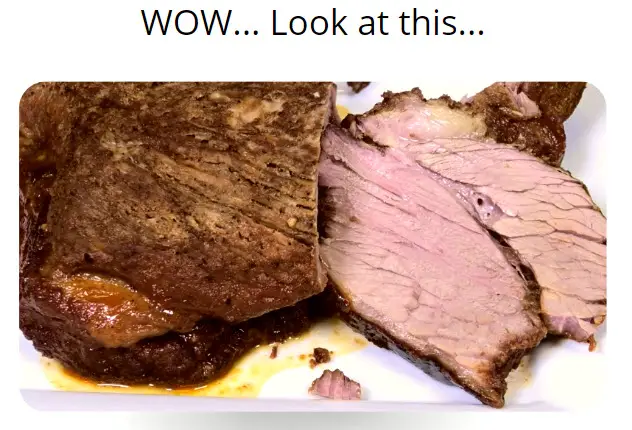 The slow cooker brisket is now cooked perfectly. The sauce is absolutely delicious and will make this one of the most popular dishes on your menu. Relish the experience of the juicy brisket served with the luscious sauce. Make use of your spare time to prepare side dishes. This slow cooker pot will leave your guests craving for more.
Here's the Crock Pot Brisket Ingredients List:
How To Cook a Slow Cooker Beef Brisket for an Amazing Taste.
Succulent slow-cooked beef brisket. The flavor and texture of this simmered in a tasty sauce is a crowd pleaser.
Author:
Slow Cooker Society
Ingredients
1 tbsp olive oil
1.5 – 2 kg / 3 – 4 lb beef brisket
For the Rub:
1 tsp onion powder
1 tsp garlic powder
1 tbsp brown sugar
2 tsp paprika powder
½ tsp cumin powder
¾ tsp mustard powder
½ tsp black pepper
1 tsp salt
For the BBQ Sauce
2 garlic cloves
½ cup / 110g brown sugar
1½ cups / 375 ml ketchup
½ cup / 125 ml apple cider vinegar
1 tsp cayenne pepper
2 tsp EACH black pepper, onion powder, mustard powder
1 tbsp Worcestershire sauce
½ cup / 110g brown sugar
Instructions
Prepare the meat and the rub
Cook for eight to 12 hours on LOW setting.
See all details in the video above.
Cooking it slowly:
You're going to get this lovely beautiful, melts in your mouth, texture, and an amazing sauce that you will keep and pour on top. Just like you would some gravy and just even have some on the side, and that is a perfect combination, really does fit in so well with this recipe, so it's not only been cooked in the sauce.
You're using the sauce as a side, so it's like a flavor on flavor, and trust me. Serve it with veggies, mashed potatoes, pasta or rice. Anything you like as a side dish.
We hope you like this recipe and don't forget to like and share.
Via Youtube Todd's Kitchen "How to cook BEEF BRISKET recipe in a Slow Cooker Crock Pot
More recipes like this one: