Crock Pot Mongolian Beef INGREDIENTS
This recipe is definitely a keeper that you will make over and over again…
Doesn't matter whether you are an Asian Food fan or not, this recipe makes everyone happy…
Here's the INGREDIENTS List:

Easy and Delicious Slow Cooker MONGOLIAN Beef Recipe
A wonderful Mongolian Beef recipe made in the Crock Pot. Discovered on TipHero, we had no other choice than to share it!
Ingredients
2-½ lb. flank steak
¼ Cup cornstarch
2 tbs. olive oil
1 tbs. garlic, minced
1 tbs. ginger, grated
¼ tsp. chili flake
¾ Cup soy sauce
¾ Cup water
¾ Cup brown sugar, packed
1 Cup carrot, grated
green onions for garnish
Instructions
Cut flank steak into thin strips, cutting across the grain.
Put steak into a Ziploc bag with the cornstarch and shake to coat.
Add the olive oil, garlic, ginger, chili flakes, soy sauce, water, and brown sugar to the slow cooker. Stir to combine, and add the flank steak.
Stir again until completely coated with sauce.
Cover with lid and cook on HIGH for 2-3 hours, on LOW for 4-5 hours, or until meat is cooked through and tender.
About 30 minutes before done, stir in the grated carrots.
Nutrition Information
Serving size: 
4 - 6 serves
Who can resist the tantalizing Slow Cooker Mongolian Beef experience? The beef is seared with ginger, garlic, soy sauce, olive oil, brown sugar, and green onions, resulting in a savory, spicy, and sweet dish that tastes sensational any time of the day.
Usually served over rice, garnished with sesame seeds and green onions. Don't forget to share if you liked it!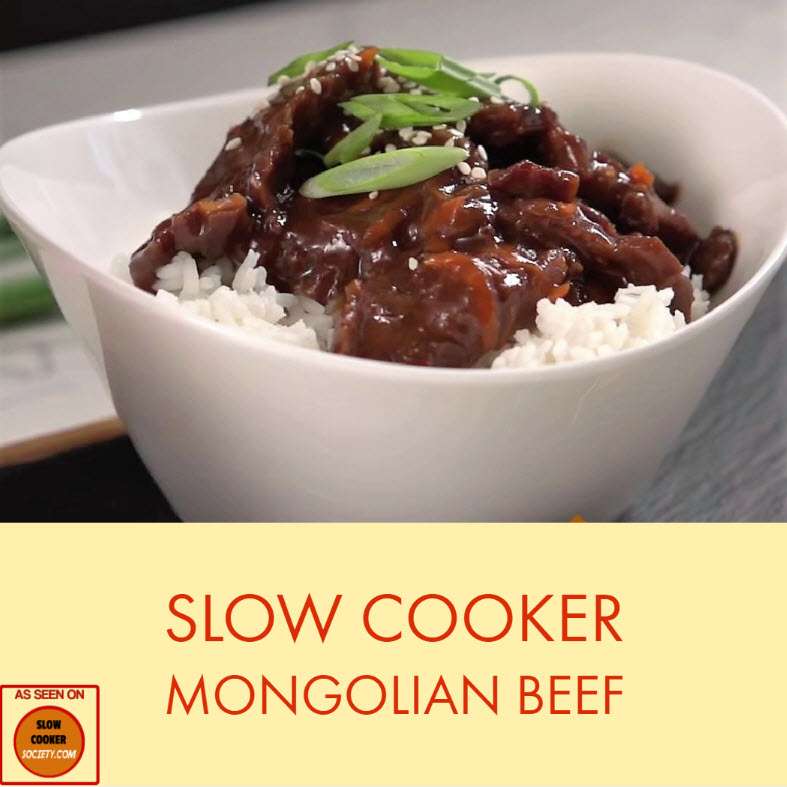 Via the Tiphero Slow Cooker Mongolian Beef
Save
Save
Save
Save
Save