A Comforting Crock Pot Chicken Dumplings Recipe with Lots of Gravy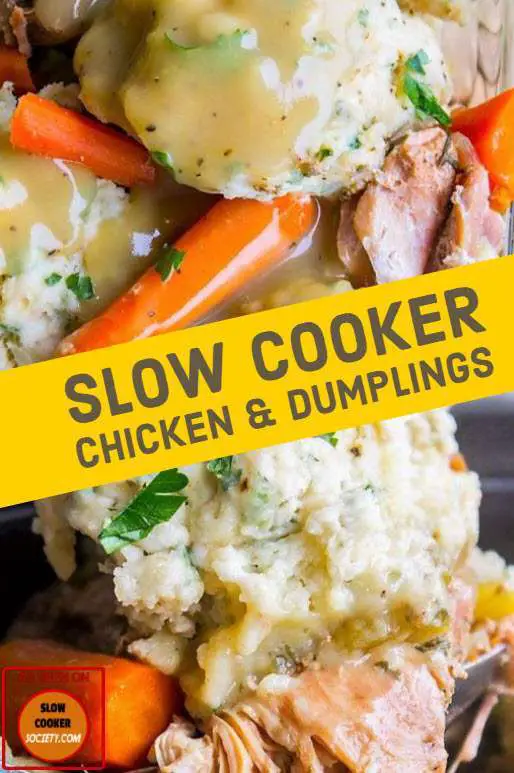 I lately got many people asking for a Slow Cooker version of Chicken and Dumplings… I haven't personally made it yet, so I did a little research and came across a wonderful adaptation by the The Food Charlatan. based on Grandma Georgia's recipe…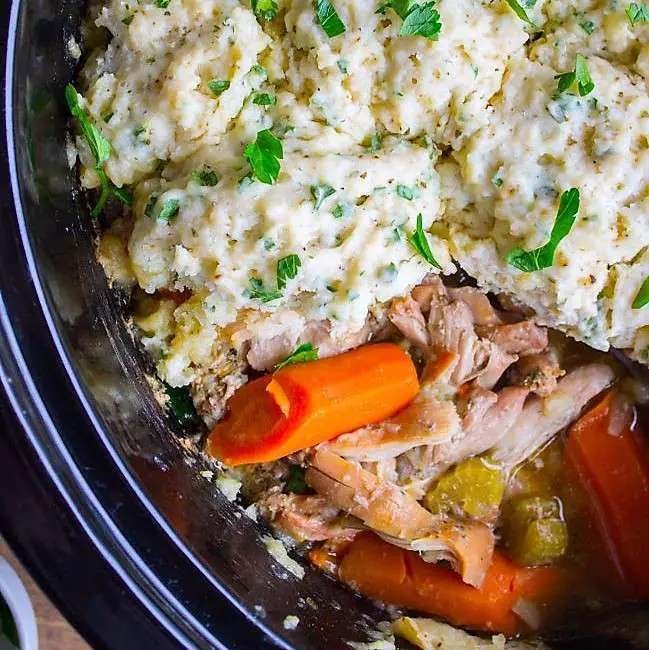 Here are some things that this recipe does NOT have:
Cream of chicken soup (that's not what Grandma Georgia used.)
frozen carrots and peas
canned biscuits (There is a time and place for canned biscuits…but dumplings are not biscuits.)
it is not brothy chicken soup with biscuits floating in it. It's CHICKEN with DUMPLINGS. Not chicken soup. Get that broth outta here. (In fact, turn it into gravy!)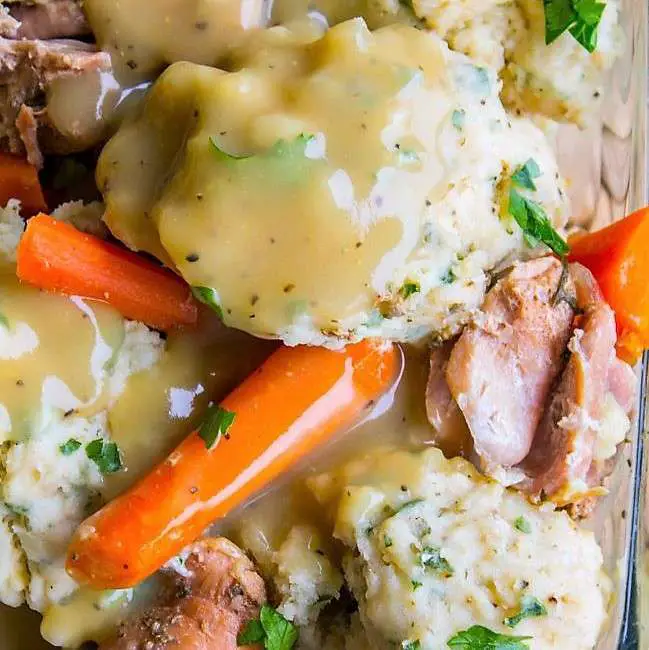 Here are some things this recipes DOES have:
Gravy. LOTS OF GRAVY.
Carrots. Fresh ones. The more the better!
Chicken thighs. Grandma used a whole fresh chicken of course, but we had to draw the line somewhere. (The line: cooking a whole chicken kinda may be scary. Eep! did we just say that out loud??) Honestly, chicken thighs get the job done just fine. You are welcome to use some breast meat in lieu of a couple thighs, but to get authentic flavor you need at least SOME dark meat.
Fresh homemade buttermilk dumplings that take literally 5 minutes to throw together. They are worth it.
Slow Cooker Chicken and Dumplings INGREDIENTS List is on the NEXT Page