Mmmm… These Slow Cooker Bratwurst Hot Dogs Make a Wonderful Snack!
If you are looking for an easy meal or snack for a party or for weekends… This easy and delicious recipe is for you!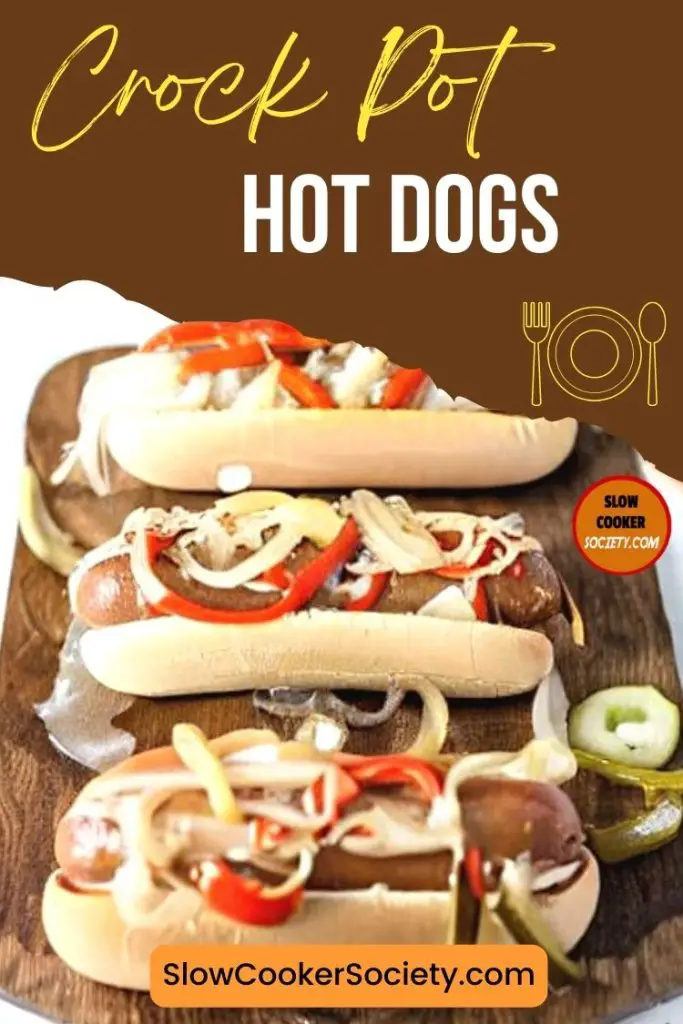 Bratwurst (German sausages) is slow-cooked in beer (German is best) together with peppers and onions. Don't worry, all the alcohol evaporates when cooking, onions are soft and tasty… Yummy!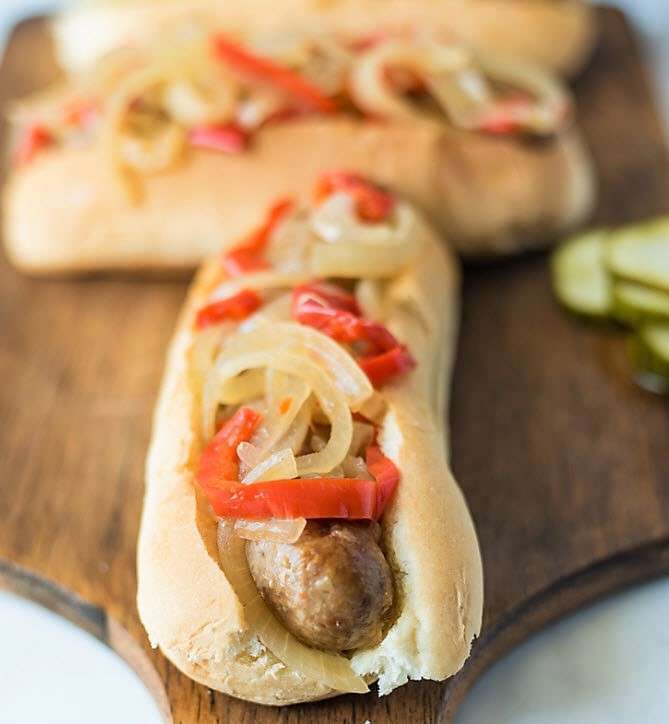 There are two great ways to cooking bratwursts: either grill them or can stew it in beer. (you can also use another type of sausage if you prefer)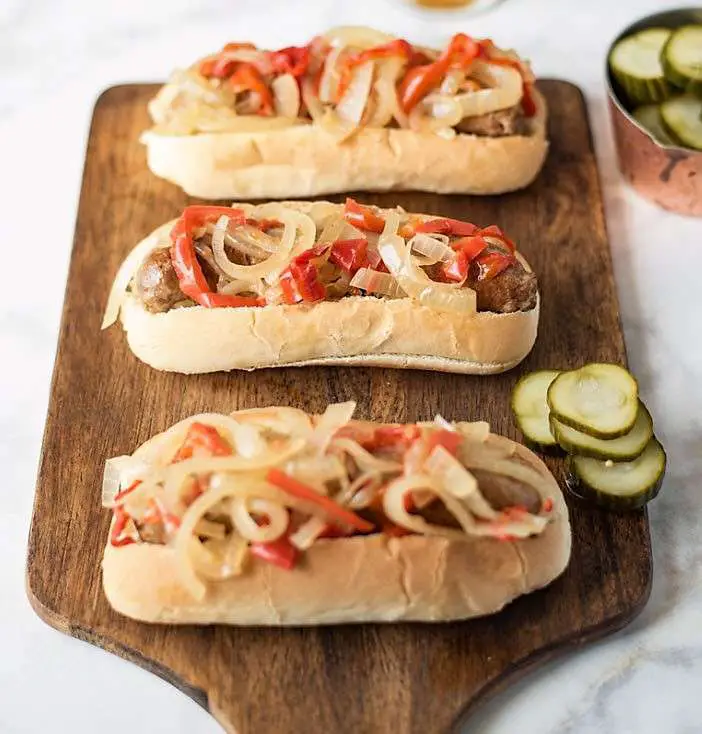 Using the slow cooker is great because it doesn't require any work once everything is in the pot…
Take a look at the video, it's super simple!

I promise you… there won't be any left…!
Mmmm… I'm feeling hungry looking at those pictures! How about you?
Click the "Page 2" Button Below for the Slow Cooker Hot Dogs INGREDIENTS List