Making Your Apple Butter in Crock Pot is not only Delicious, but So Easy.
Apple butter is often used as a spread for toast or as a filling for pastries, and it is also a popular ingredient in many fall and winter dishes.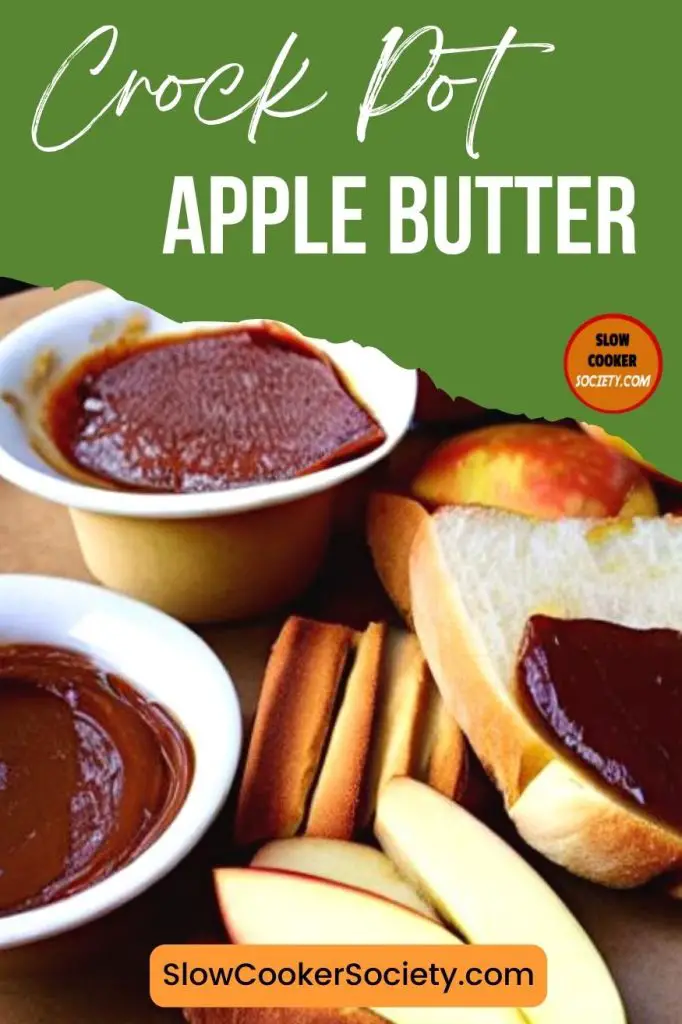 Is it possible to make apple butter in crock pot?
Yes, you can make apple butter in a crock pot. To prepare apple butter in a slow cooker, core and slice a few apples, then place them in the slow cooker with sugar and spices.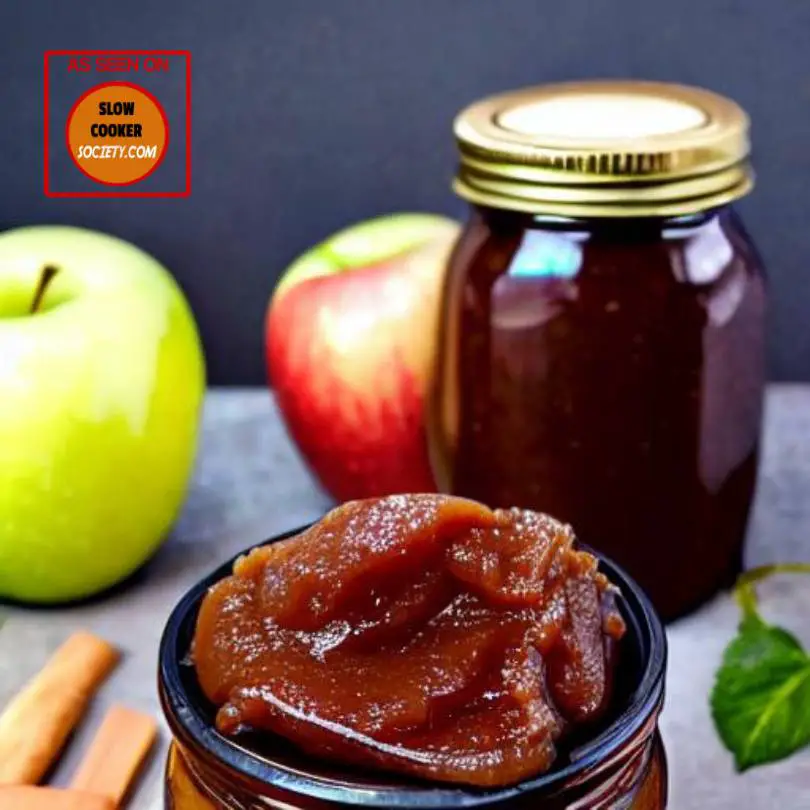 Set the crock pot to low heat and simmer the apples for several hours or until they are extremely soft and have turned into a thick, smooth paste. The cooked apples can then be pureed in a food processor or immersion blender until smooth.
Try the recipe below, there are of course many variants, like this one: https://slowcookersociety.com/easy-delicious-slow-cooker-apple-butter-recipe/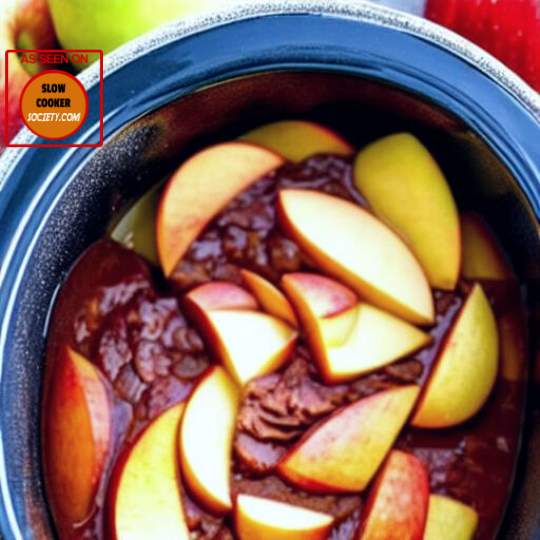 It is very easy.

Apple Butter in Crock Pot, a Delicious Treat.
Crock Pot apple butter is a popular ingredient in many fall and winter cuisines and is commonly used as a spread for toast or as a filling for pastries.
Author:
Slow Cooker Society
Ingredients
17 medium-sized apples, peeled, cored, and chopped
½ cup brown sugar
¼ cup granulated sugar
1 teaspoon ground cinnamon
¼ teaspoon ground nutmeg
¼ teaspoon ground cloves
¼ teaspoon salt
1 tablespoon lemon juice
1 tablespoon vanilla extract
Instructions
Add the chopped apples to the slow cooker.
In a separate bowl, mix together the brown sugar, granulated sugar, cinnamon, nutmeg, cloves, and salt.
Pour the sugar and spice mixture over the apples and stir to combine.
Cover the slow cooker and cook on high for 4 hours or low for 8 hours, stirring occasionally.
After the apples have cooked down and are soft, use an immersion blender or transfer the mixture to a blender to puree until smooth.
Add the lemon juice and vanilla extract and stir to combine.
Continue cooking on high for another hour, or until the apple butter is thick and dark in color.
Taste and adjust the seasoning as needed.
Once done, let the apple butter cool down and transfer it to jars.
Notes
You can store the jar in the fridge for up to two weeks.
Apple butter is a spread made from boiling apples with sugar and spices until they form a thick, creamy paste.
It tastes similar to apple sauce, but is thicker and more intense.
Don't forget to share if you liked it!