A Savory Slow Cooker Steel Cut Oatmeal.

You thought oatmeal is for a boring breakfast, it's time to be creative, let's revisit oats. So why not using sausages as a topping to give it a wonderful flavor.
The slow cooker is perfect for steel-cut oats—long, patient simmering makes them tender all the way through.
Prepare it before you go to bed and in the morning you'll have nothing to do. Simply add toppings, make a pot of coffee and your day will start wonderfully.
Slow Cooker Savory Steel-Cut Oatmeal
Makes 4 to 6 generous servings
1 tablespoon olive oil
2 large Italian sausage links (about 1 pound), mild or hot
2 cups steel-cut oats
8 1/2 cups low-sodium chicken broth
Freshly ground black pepper and kosher salt, if needed
Optional toppings: sliced hot chiles, vinegary hot sauce, pickled peppers, cilantro, fried eggs, sliced green onions
Step 1: Set a medium skillet over medium heat. Pour in the olive oil, coat the bottom of the pan, and add the sausages. Brown them, turning a few times so they color evenly, until they're nice and brown on all sides, about 10 minutes. Don't worry about cooking them all the way through.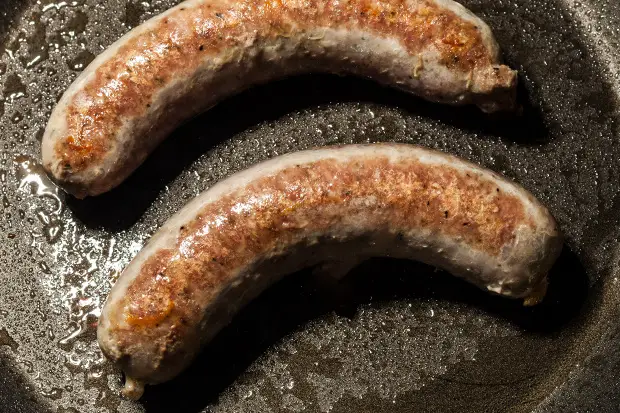 Step 2: Remove the sausages from the pan, halve them lengthwise, and cut into 1/2-inch pieces.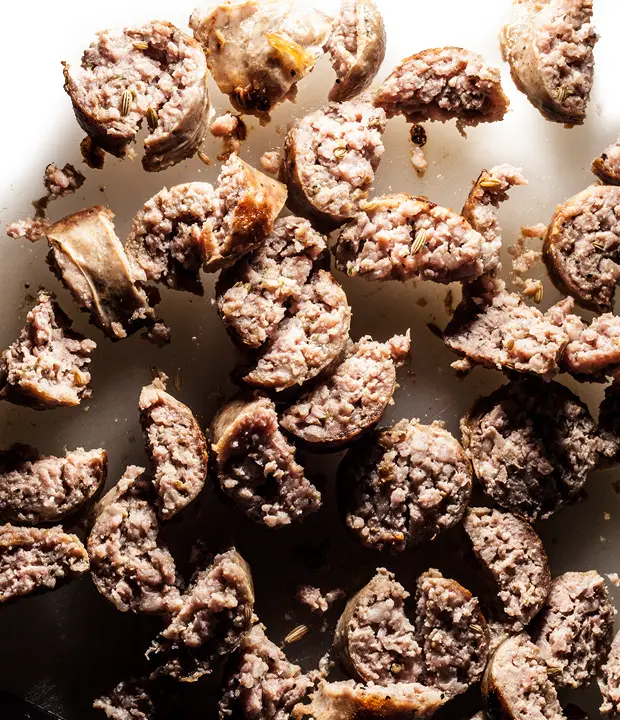 Step 3: Turn on your slow cooker. Add the steel-cut oats.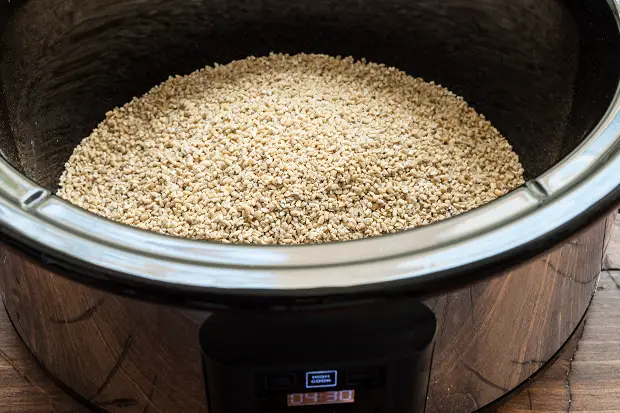 Step 4: Pour in the broth.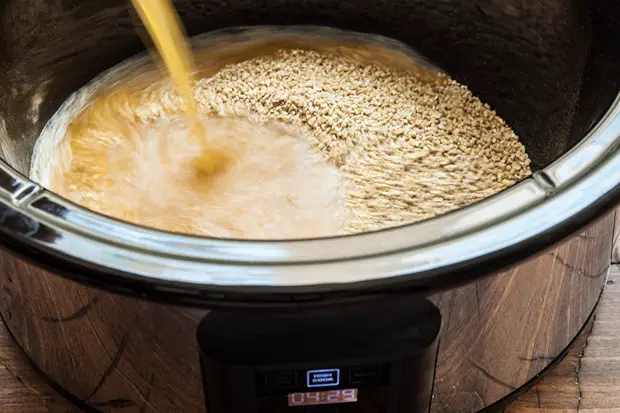 Step 5: Add the seared sausages. Stir everything together.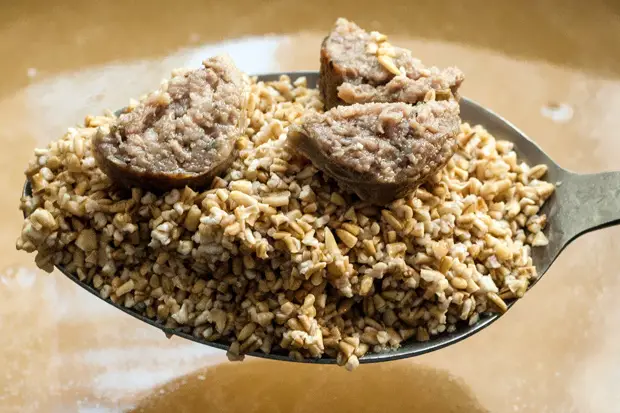 Step 6: Cook 4 to 5 hours on HIGH or 8 to 9 hours on LOW. When done, taste the oatmeal: Grind in some black pepper and add salt if needed. Serve in warm bowls and throw on one or more of the optional toppings!
Pretty easy and delicious breakfast idea that you can prepare the night before and it will be ready on the next morning. Super convenient, isn't it?