What! Cranberries on our Orange Chicken Breasts? What a Tasty Mix!
I am a great fan of duck and chicken with orange sauce; note that I haven't seen many crock pot recipes with duck so far. Maybe something to explore…
Well… today I decided to focus on a chicken recipe; chicken breasts are very popular in the slow cooker community. As you already guessed, let's make it with orange sauce. OK, how about adding another ingredient… like cranberries?
Yes, I'm sure it will fit perfectly 🙂
Let's get started: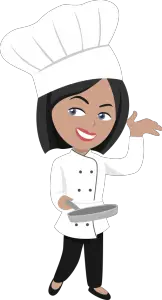 In a medium bowl, combine cranberries and brown sugar; set aside. Toast bread, and cut into 1/2-inch cubes.
Combine bread cubes, 2 TBL melted butter, orange peel, and cranberry mixture.
Place one chicken breast at a time in a small plastic bag or between sheets of waxed paper.
Lightly pound with a meat mallet. Repeat with all chicken breasts.
Spoon about 1/3 cup cranberry mixture on the center of each. Roll up and skewer to close.
In a shallow dish, combine orange juice and 2 TBL melted butter.
Roll filled chicken breasts in the orange-juice mixture.
Place in the slow cooker. Cover and cook on LOW for about 5 hours.
INGREDIENTS:
1 cup chopped fresh cranberries, 2 tablespoons brown sugar (unfreeze cranberries before off-season)
5 slices of cinnamon-raisin bread
2 tablespoons melted margarine or butter 1/4 teaspoon grated orange peel
8 chicken breasts halves — boned, skinned 1/4 cup orange juice
2 tablespoons melted butter or margarine 1 orange — sliced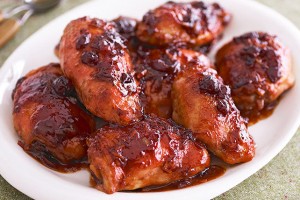 Ready! Pour drippings with a spoon over the chicken. Garnish with orange slices.
Can you smell it? Don't forget to share if you like it!