Delicious & Full of Flavor Crock Pot Lemon Garlic Chicken.
Looking for an easy chicken recipe? The Crock Pot Lemon Garlic Chicken and Veggies is a one-pot meal you can easily prepare in 15 minutes, then let the slow cooker do all the work!
Garlic, oregano, and lemon juice make it an incredible main dish with delicious flavor.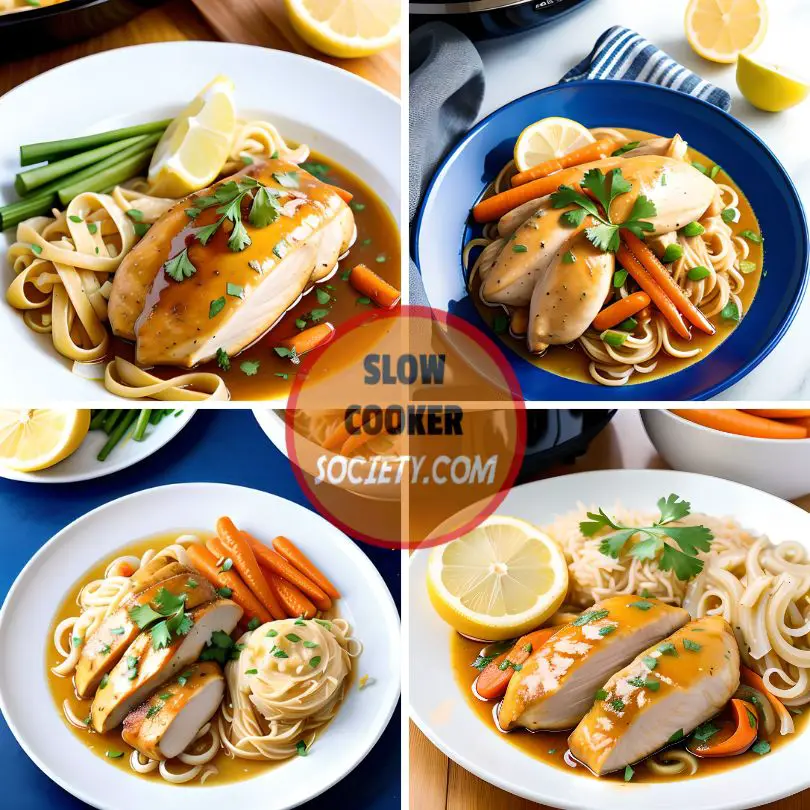 Don't worry; it is very easy!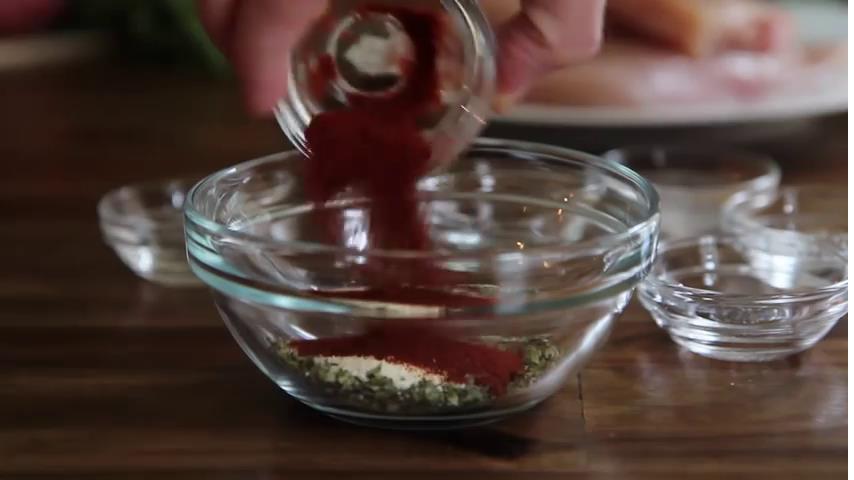 Start by mixing all spices in a bowl.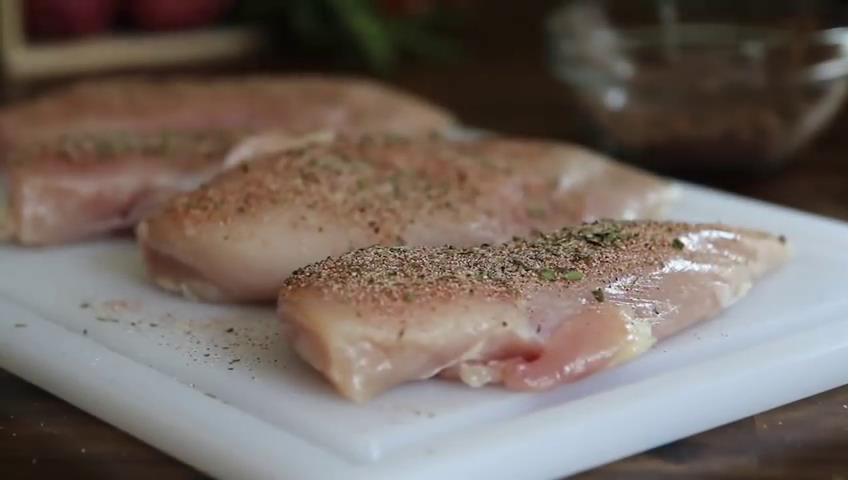 Rub chicken breast with spices on both sides (you may also use turkey if you wish)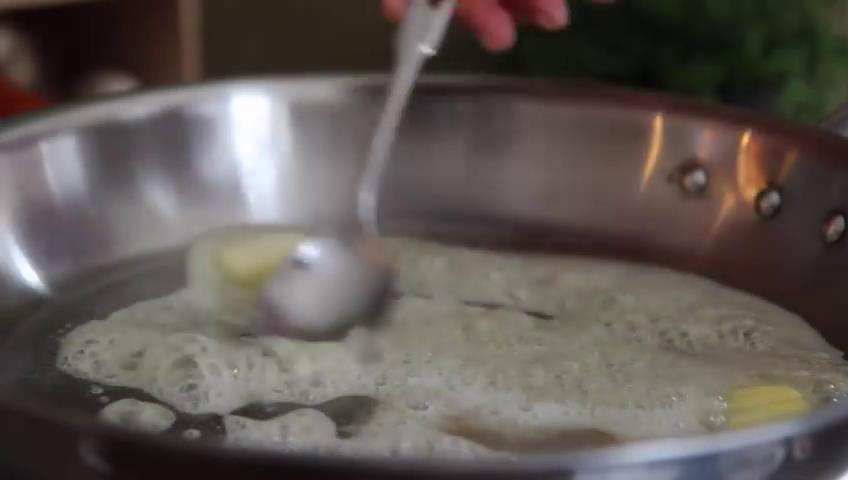 In a skillet, melt butter over medium heat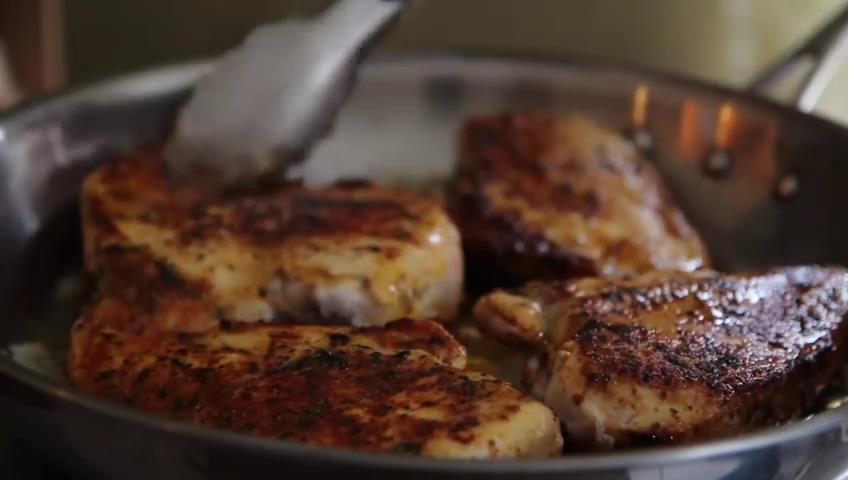 Brown the meat for 3 to 5 minutes on each side.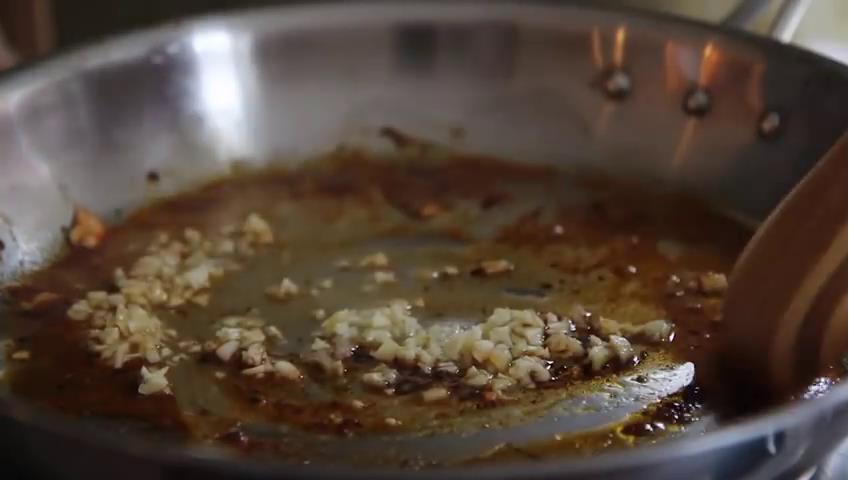 Place the breast in the pot and go back to your skillet. Add lemon juice and chopped garlic.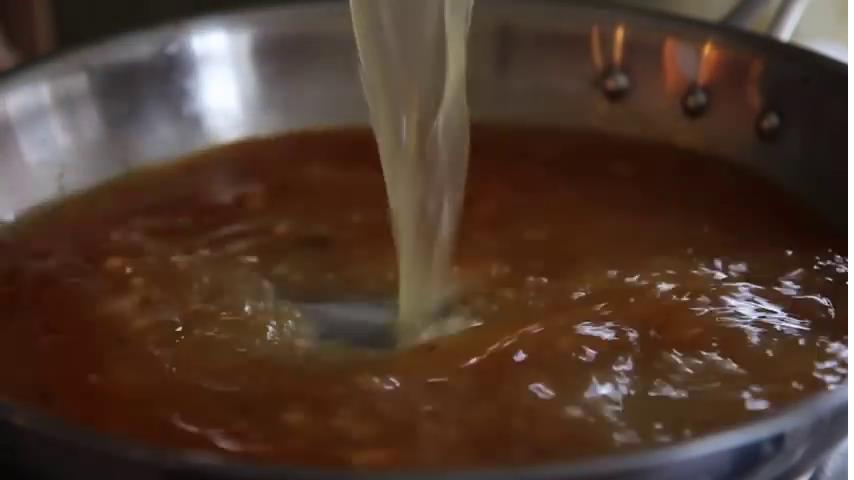 Add the liquids (broth or bouillon cube with water, some may even add white wine) and bring to a boil.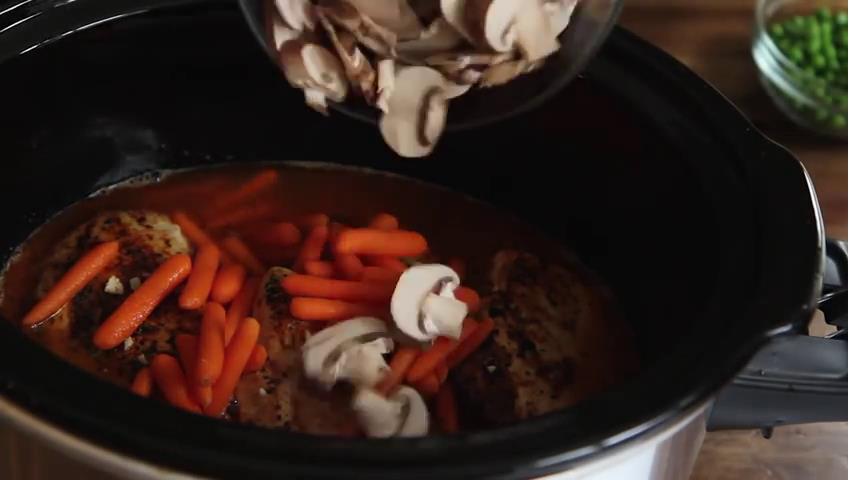 Transfer to the slow cooker and add carrot and mushrooms.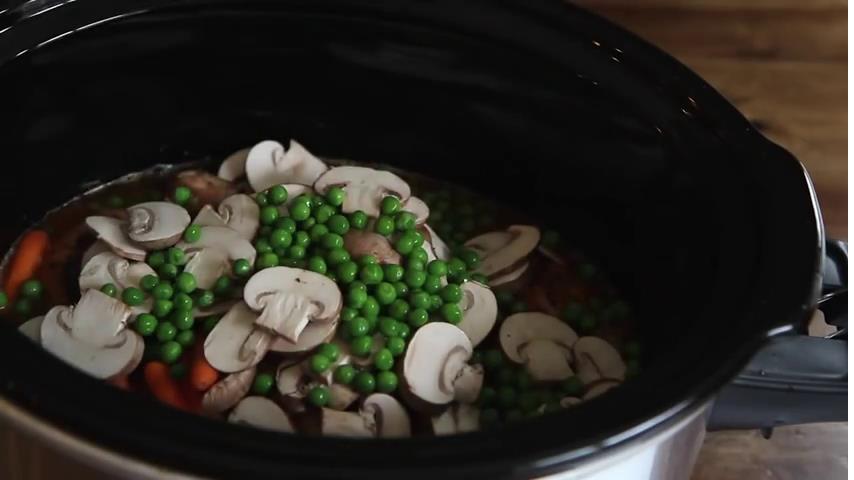 Finally, add frozen peas. Cover and cook on High for 3 hours or LOW for 6 hours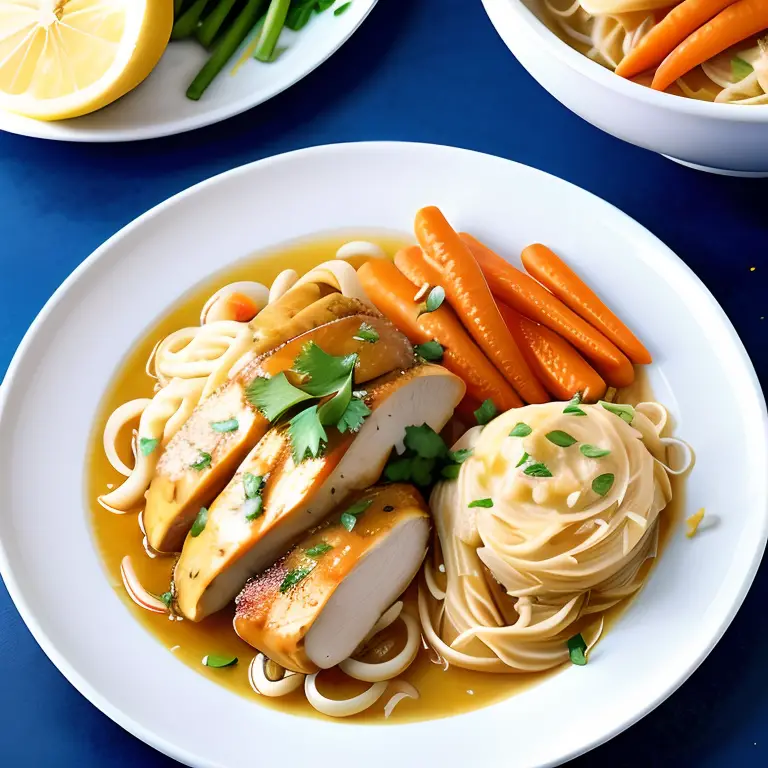 Mmmm… Add the remaining sauce and serve it with pasta.
Click the "Page 2" Button Below for the Lemon Garlic Chicken INGREDIENTS and Video