Crock Pot Pinto Beans With Smoked Sausage Recipe:
This is an amazingly tasty Crock Pot Beans recipe, but t requires some thought because we must soak our Pinto Beans the night before.
While doing that, we will prepare the ingredients too, and that's what will make this recipe so easy the day after.
All you'll that remains to do, is to rinse Pinto Beans and drop all the ingredients in the Crock-Pot, minus the salt that we're adding towards the end of cooking, once we taste how salty it already is.
Let's start; here are the main ingredients: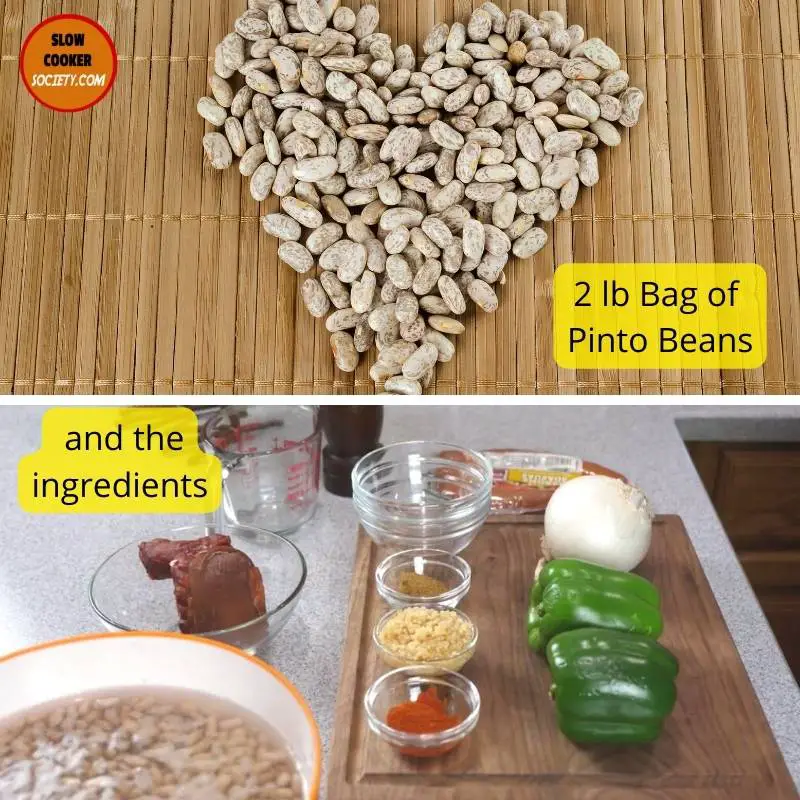 Rinse and soak your Pinto Beans overnight, and as mentioned above, it is a good idea to chop vegetables and prepare all ingredients upfront.
Save them in the fridge during the night.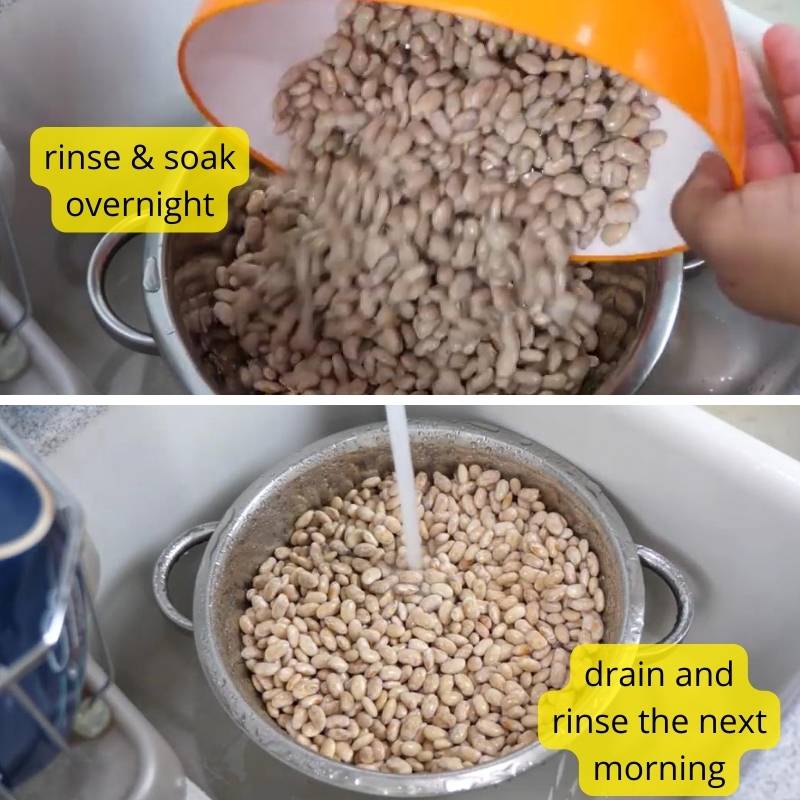 Time to clean Pinto beans.
I would recommend using a liner, it will be easier to clean the pot later. You can find them HERE.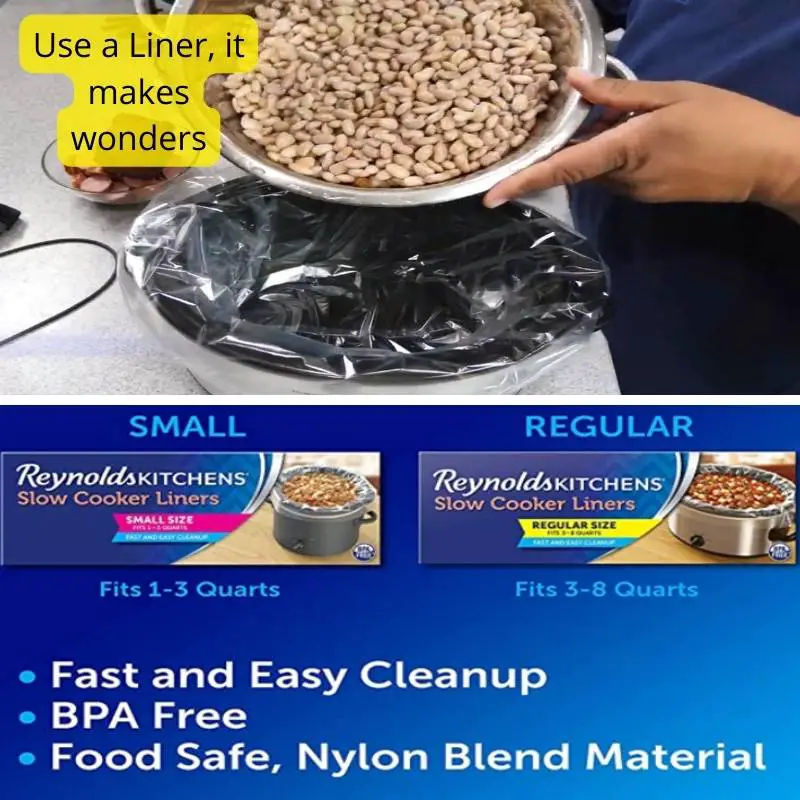 Now simply drop all ingredients, starting with all veggies and spices.
Don't forget the smoked sausages, they bring that little special taste that you wouldn't have without this "smoked" flavor.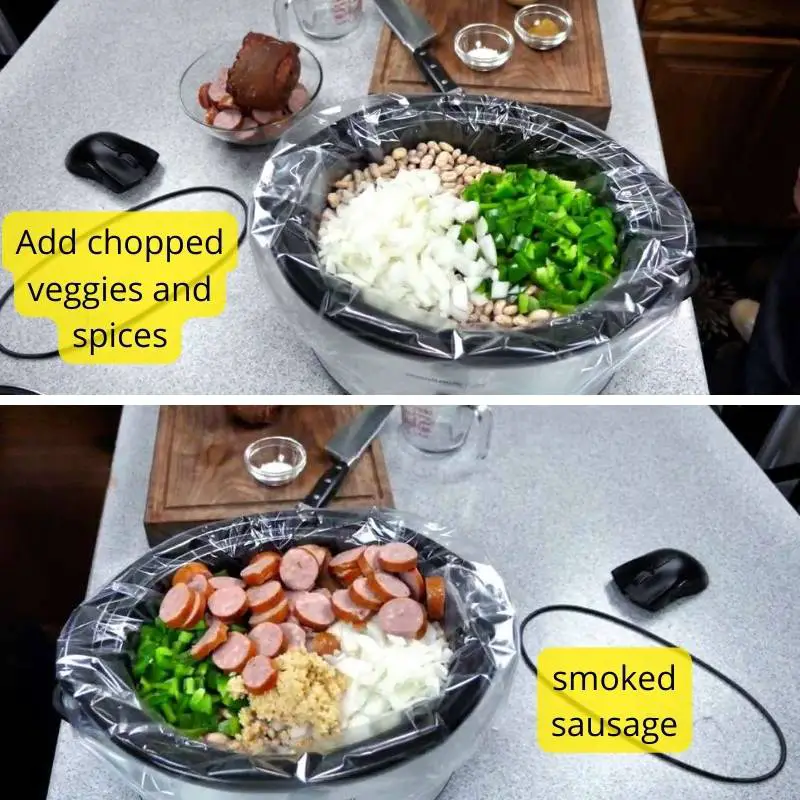 .
Very important, finish by adding the Ham Hock and stir well.
Then cover and cook on LOW setting for 9 to 10 hours, or on LOW setting for 5 to 6 hours.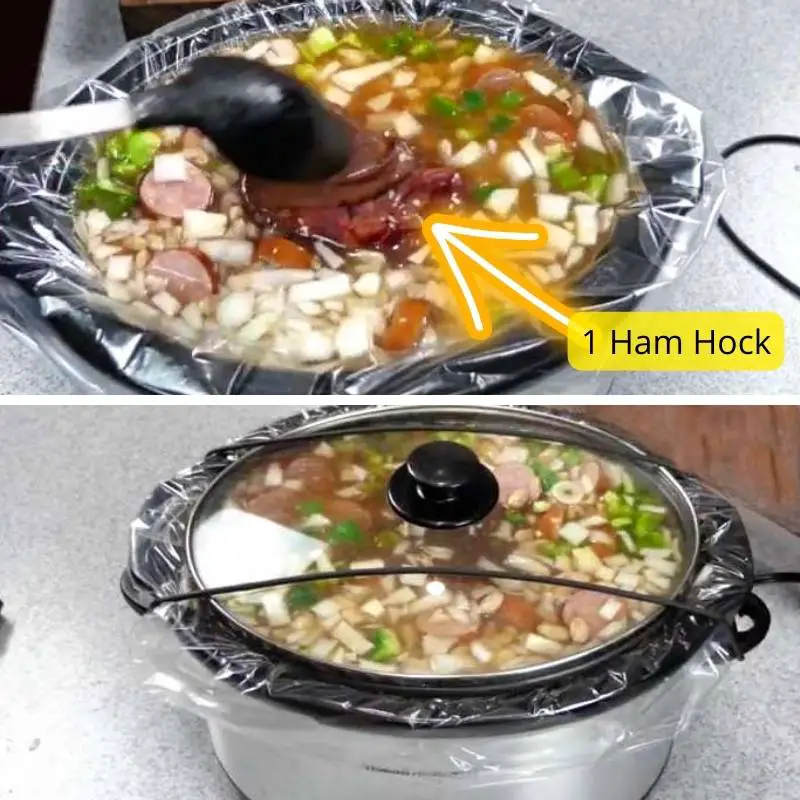 For the last two hours, open the lid and taste. It will be time to adjust the seasoning and particularly salt.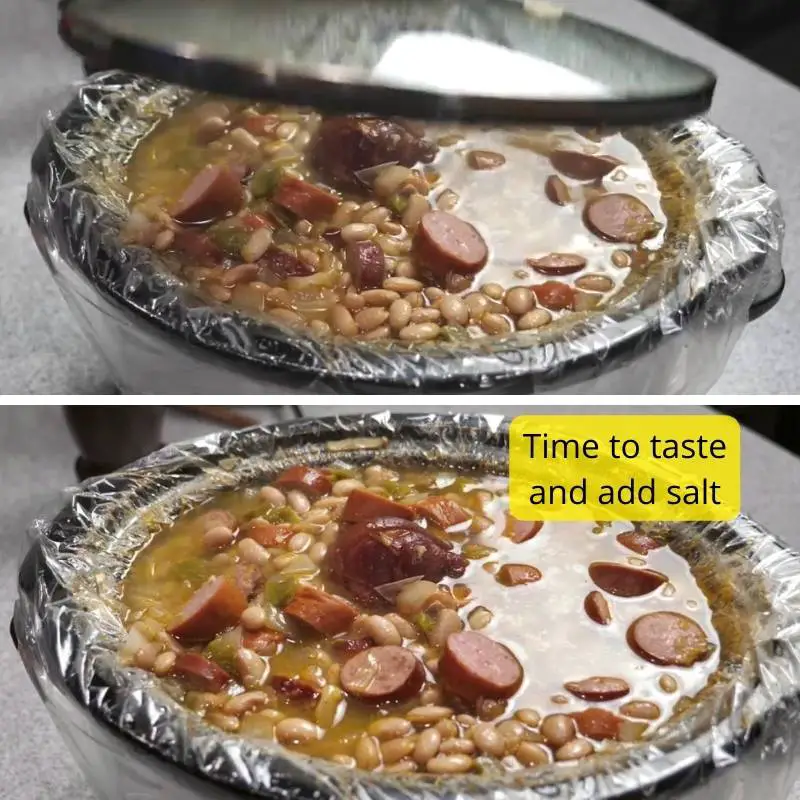 Give it a good stir, and cover again until cooked.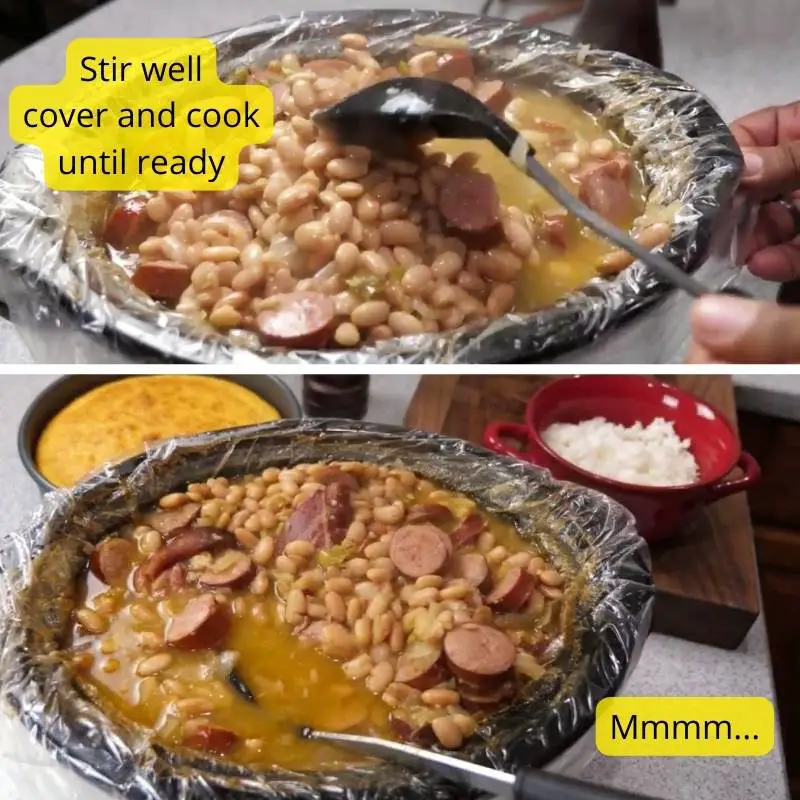 WOW… The kitchen is smelling so good!
Serve it stand-alone or with rice and cornbread, the choice is yours!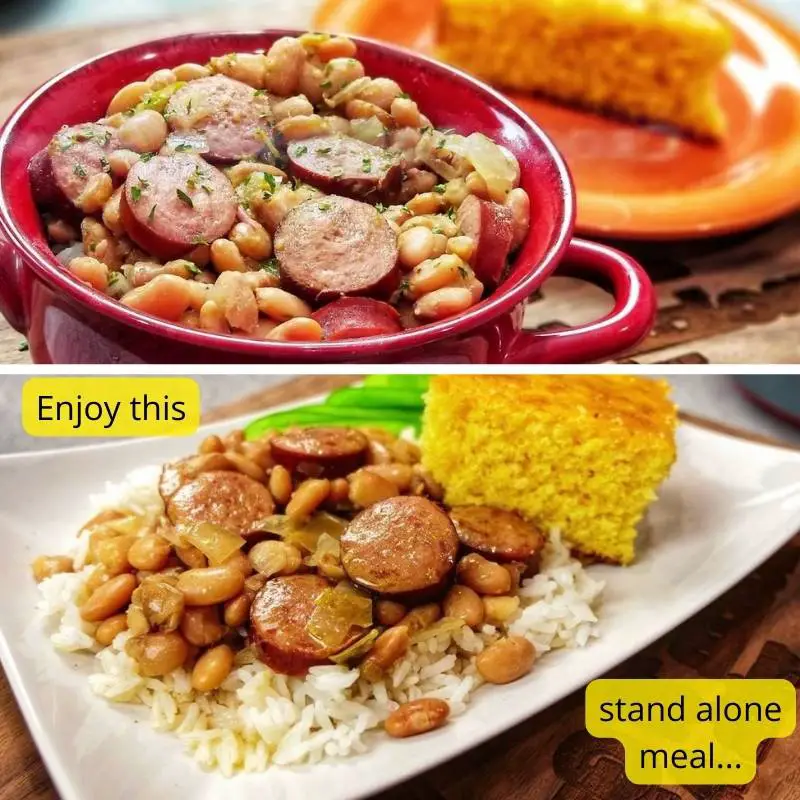 Slow Cooker Pinto Beans Recipe Ingredients List and Directions:

How to Make a Delicious Crock Pot Pinto Beans Recipe
One of the most widely used ways to prepare the perfect Crock Pot Pinto Beans recipe requires some planning and for the perfect taste, flavoring is the key and using home ingredients works great
Author:
Slow Cooker Society
Ingredients
2 lb Bag of Pinto Beans
1 large Onion
2 medium Bell Peppers
1 Ham Hock
4 Tbsp Minced Garlic
1 Tbsp Cayenne Pepper
1 Tbsp Cumin
1 Smoked Sausage
8 cups Water
Salt and Pepper to taste
Instructions
Soak the Pinto Beans overnight after rinsing them.
Rinse the beans after draining them.
To the Crock Pot, add the Beans, Ham Hock, Bell Pepper, Onion, Garlic, Cumin, Cayenne Pepper, and Water.
Cook for 9 - 10 hours on low or 5 -6 hours on high.
hours before the end, once the beans are soft, season with salt and pepper to taste.
Cover again until fully cooked.
Serve and enjoy!
Slow Cooker Pinto Beans Recipe Step-by-Step Video.
Pretty amazing, isn't it?
Source Youtube Smokin' & Grilling with AB: Pinto Beans | Crock Pot Recipes