You're Busy? So, this Amazing Crock Pot Ranch Chicken is for You!
Just imagine that you could have your chicken and your veggies with the same cream sauce that elevates both. You know, just sayin'…  Now you can have it by getting this incredible and flavorful Creamy Slow Cooker Ranch Chicken. There's no need to worry about coming up with a delicious sauce because this one takes the guesswork out of the equation with a velvety and delicious taste. All you have to do is combine all the ingredients, put them in your slow cooker, and wait around a few hours. Once you take your first bite, you'll be wondering why you didn't try this sooner.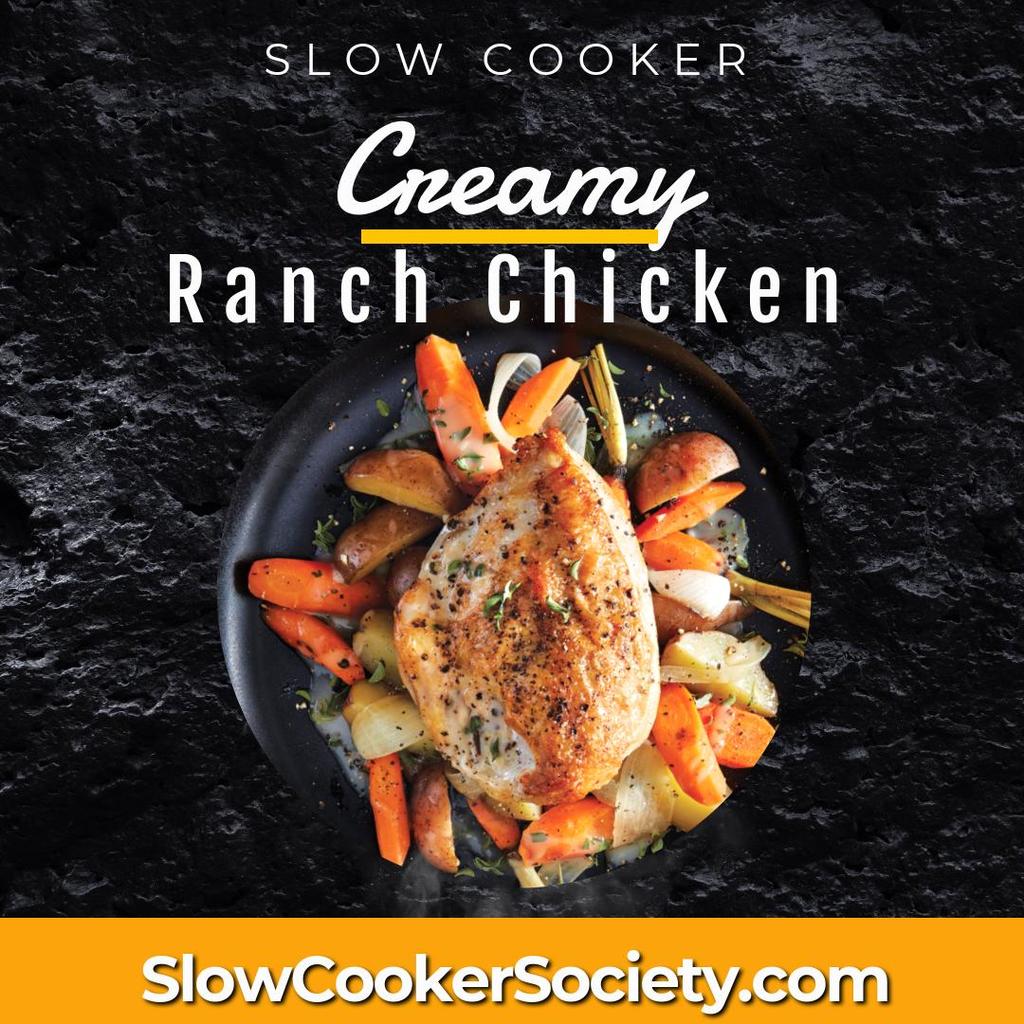 Mmmm… an all-in-one recipe that combines the main and side dishes together… And as a bonus, you'll get a delicious and creamy ranch dressing!
The ideal recipe for busy people…
Let's dive in now: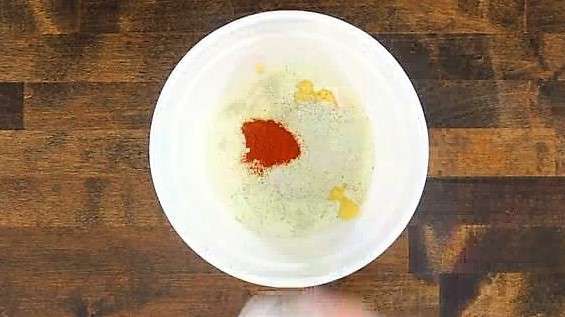 Start by adding in a bowl the cream of chicken, half-and-half, and spices.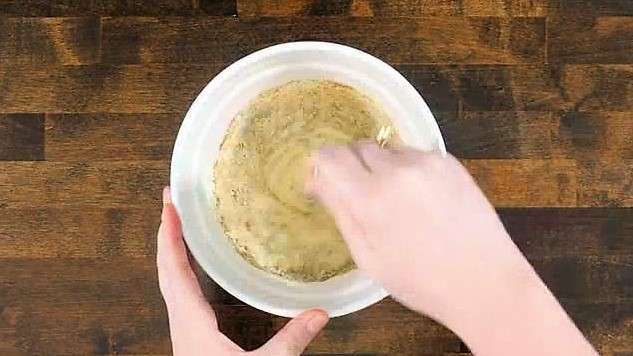 Then stir well.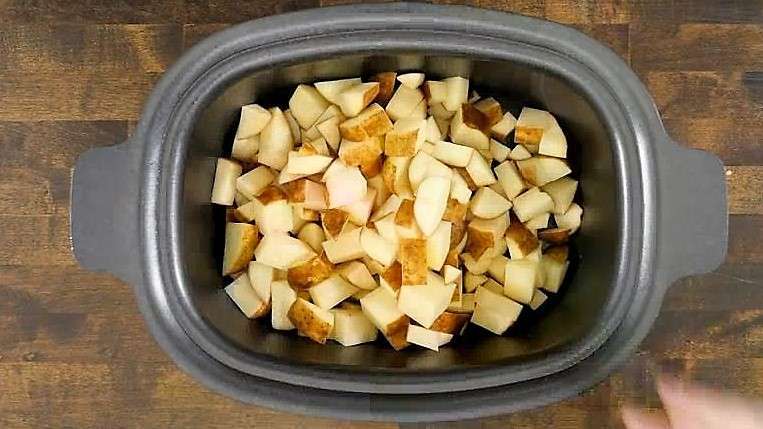 Add russet cubed potatoes at the bottom of the slow cooker.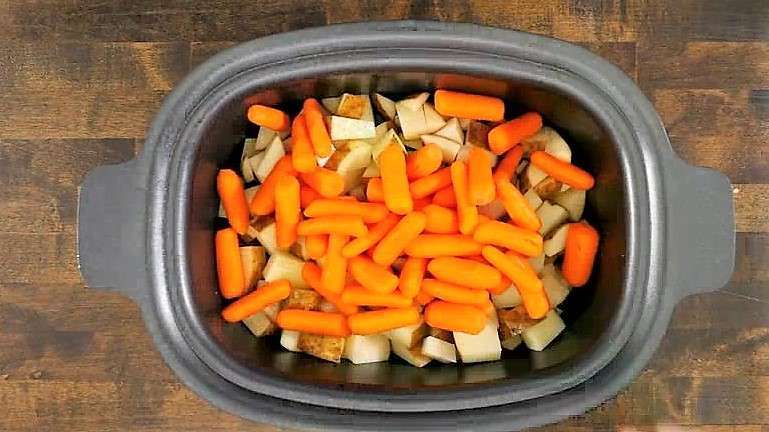 And the baby carrots,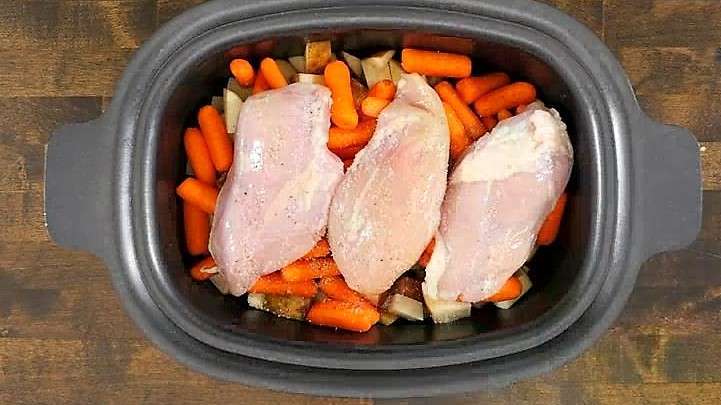 time for the chicken… season with salt and pepper.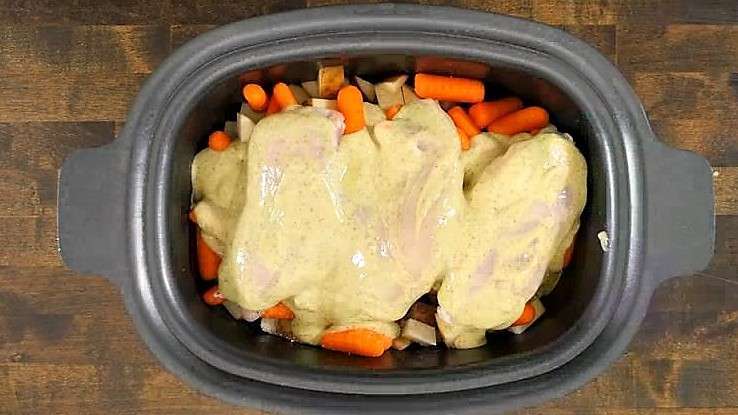 Pour your mixture over the chicken…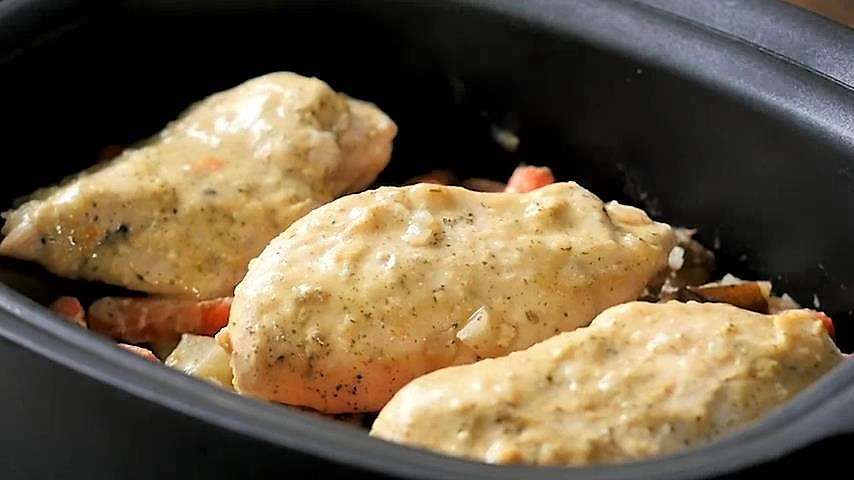 Cover and cooker on LOW for 7 to 8 hours.
Click the "Page 2" Button Below for the Ranch Chicken INGREDIENTS and Video