Tasty Crock Pot Pork Chops Stroganoff Recipe
I'm sure you'll agree, those Pork Chops look gorgeous! No more waiting, let's dig in the recipe right now.
Mix the soup and the gravy mix in a small bowl.
Add to the slow cooker.
Add mushrooms on top of soup mixture.
Brown pork chops in butter in a large skillet.
Transfer to slow cooker after browning, placing on top of soup/mushrooms
De-glaze the skillet with the ½ cup water
Pour over pork chops in slow cooker.
Cover and cook on low 6-8 hours.
Remove pork chops to serving platter.
Mix in the one third of a of cup sour cream, mixing until smooth.
Serve sauce on top of chops.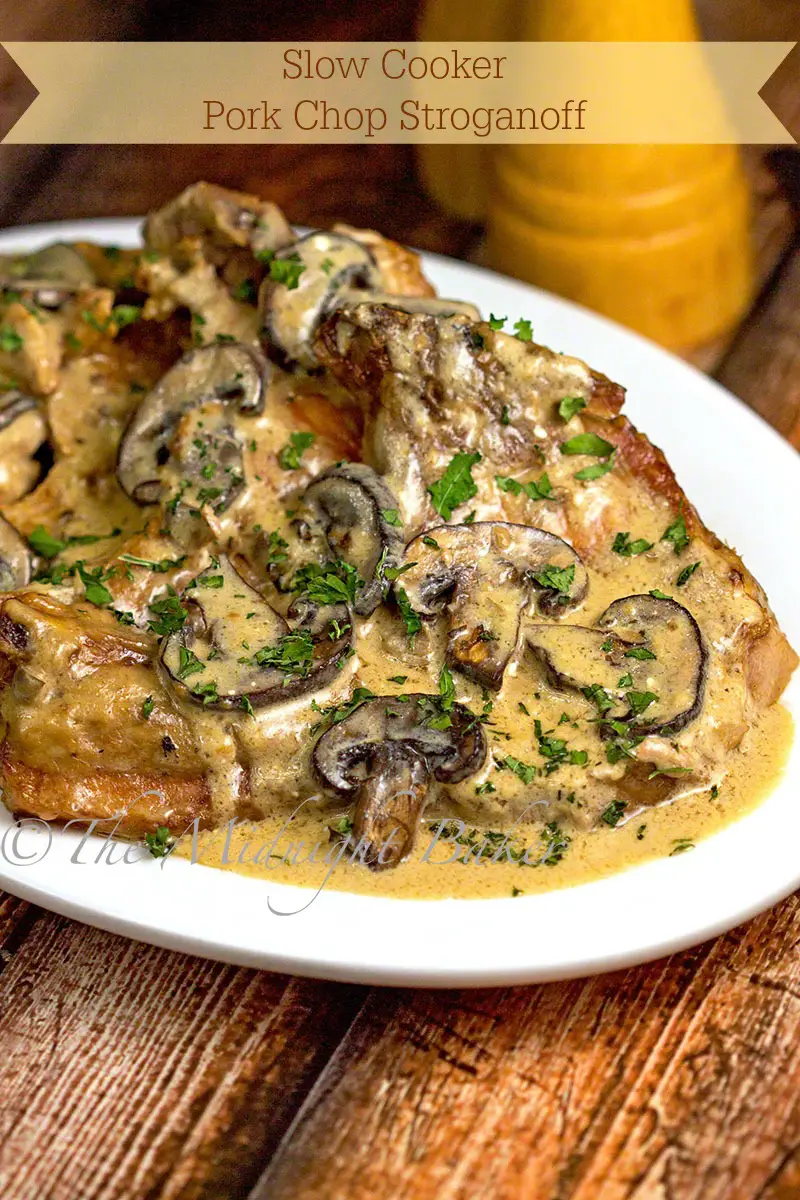 Tip: For the best flavor, make sure to brown the chops then deglaze the skillet with the water. It's an extra step, but it is SO worth it. You won't get the great flavor if you just stick the chops in the cooker raw. Brown all meat you put in the crock pot. The difference in taste is enormous. It's worth the time!
Click the "Page 2" Button below for the Slow Cooker Pork Chops Stroganoff INGREDIENTS