How About Homemade Slow Cooker Spaghetti Sauce?
I know using canned ready made tomato sauce is so convenient when coming back from work…
But it's so easy to make your own sauce in a few minutes… a sauce that will be ten times better than the one from the supermarkets…
Or… even better, prepare it before leaving in the morning and let it cook slowly during the day… getting all the aromas into the sauce, slowly… for amazing flavors…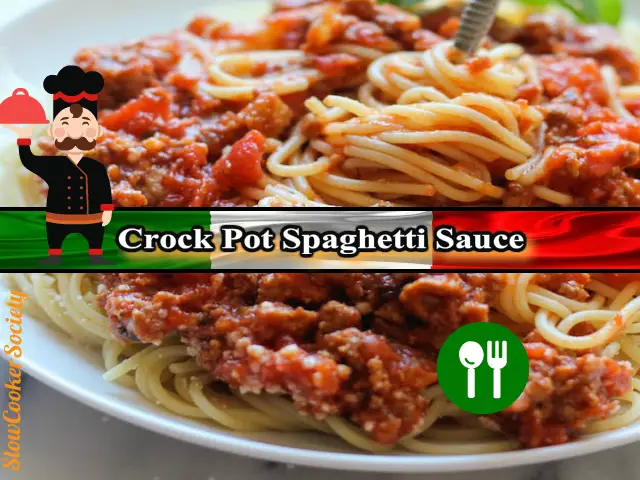 Yes, the slow cooker is definitely your friend, and this recipe is a slightly different one than the "How to Make Spaghetti Sauce in Slow Cooker" we posted some time ago.
Try them both and choose your favorite. Or even come up with you own 🙂
Check this out: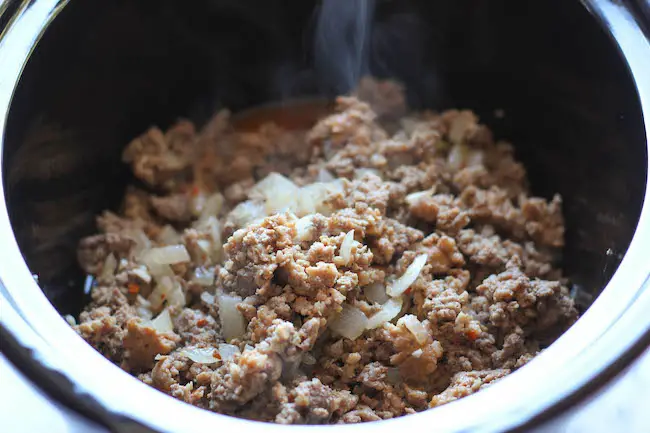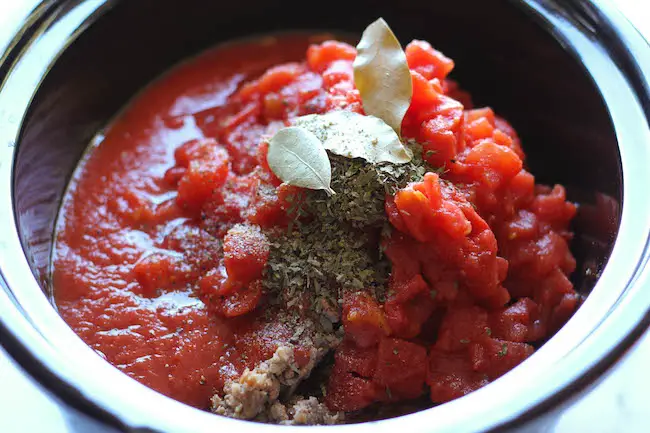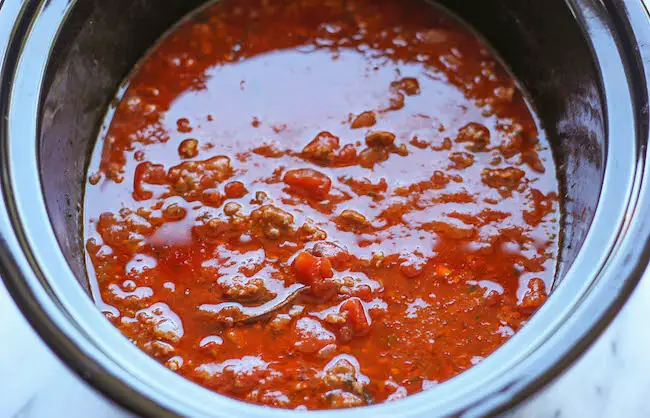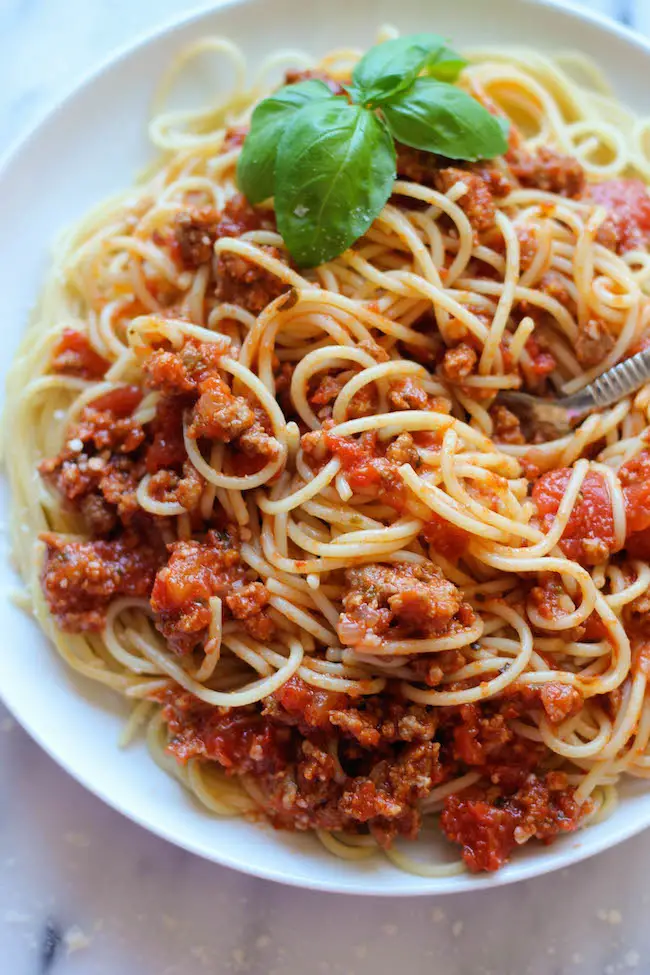 Okay, pictures made you hungry, now time for the step by step process and ingredients:

Mmmm... A Delicious Crock Pot Spaghetti Sauce
Making your own spaghetti sauce is a breeze... A rich and delicious sauce that only require 10 minutes of preparation...
Author:
Slow Cooker Society
Ingredients
2 tablespoons olive oil
1 pound ground beef
1 pound Italian sausage, casings removed
1 onion, minced
2 cloves garlic, minced
3 (14.5-ounce) cans diced tomatoes, drained
2 (15-ounce) cans tomato sauce
3 bay leaves
1 teaspoon dried oregano
1 teaspoon dried basil
Kosher salt and freshly ground black pepper, to taste
Instructions
Heat olive oil in a large skillet over medium high heat.
Add ground beef, sausage, onion and garlic.
Cook until browned, about 4-5 minutes, making sure to crumble the beef and sausage as it cooks drain excess fat.
Place ground beef mixture into a slow cooker.
Stir in diced tomatoes, tomato sauce, bay leaves, oregano, basil, salt and pepper, to taste. Cover and cook on LOW heat for 8 hours.
Stir well and serve immediately.
Notes

Tip: You can always adapt the seasoning to your own taste 🙂

It really requires little work and the taste is so much better than the ready made sauce.
Don't forget to share if you liked it 🙂
via Damn Delicious Slow Cooker Spaghetti Sauce