Need a quick, easy, and delicious Crock Pot meal?
Well, look no further!
Did you know that the oldest mention of sesame is in a cuneiform document written 4,000 years ago, that describes the custom of serving the gods sesame wine?
Amazing…  For sure sesame is a very popular and essential ingredient in many cuisines.
It is a primary source of phytonutrients such as omega-6 fatty acids, flavonoid phenolic anti-oxidants, vitamins, and dietary fiber with potential anti-cancer as well as health promoting properties.Today we're making a honey chicken and you'll see that sesame will add this additional special touch/taste that everyone will love.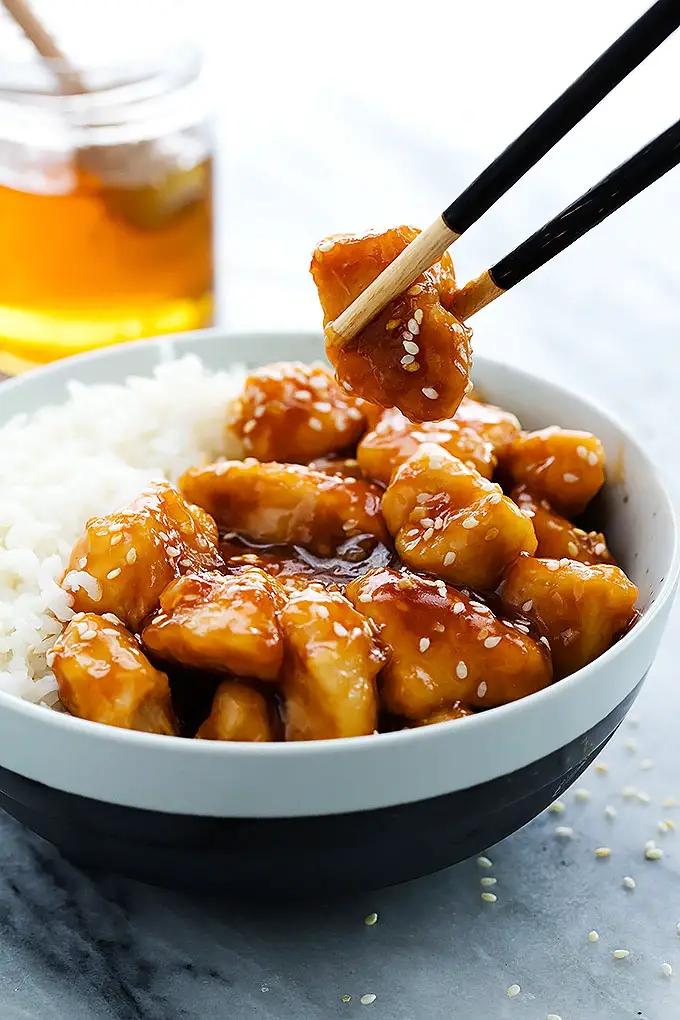 Use Grade A Sperry Honey for an amazing outcome. Sperry Honey has been producing high-quality honey since the 1920s.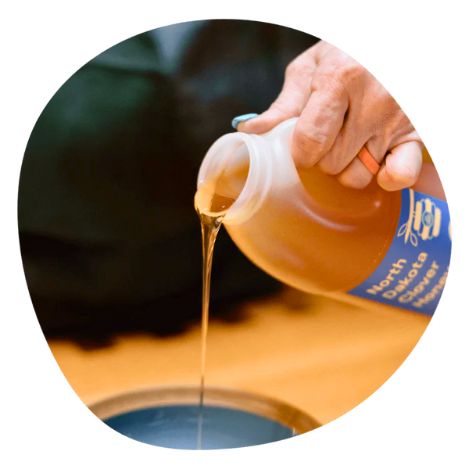 Let's start:

What a Delicious Slow Cooker Honey Sesame Chicken
Amazingly simple to make and delicious Slow Cooker Honey Chicken with Sesame... You're going to be a fan, trust me...
Author:
Slow Cooker Society
Ingredients
3 medium-large boneless skinless chicken breasts
⅓ cup corn starch
2 tablespoons oil
½ cup cold water + 2 tablespoons corn starch
¼ cup + 2 tablespoons low sodium soy sauce
2 teaspoons sesame oil
6 tablespoons of Grade A Sperry Honey
2 teaspoons minced garlic
2 tablespoons ketchup
1 tablespoon rice vinegar
sesame seeds, for topping
Instructions
Chop chicken into 2 inch pieces. Add to a large resealable bag and add corn starch. Seal and shake to coat chicken.
Drizzle a large skillet with the oil and preheat over medium-high heat. Add chicken and saute 1-2 minutes (just to brown the very outside, chicken should not be cooked through) and remove from heat. Add to a greased slow cooker.
Whisk together the cold water and corn starch til dissolved. Add soy sauce, sesame oil, honey, garlic, ketchup, and rice vinegar and whisk to combine.
Poor sauce over the chicken. Cover and cook on low 3 hours. Serve over cooked rice and garnish with sesame seeds if desired.
Hope you enjoyed the recipe, if so don't forget to share…
via Creme de la Crumb Slow Cooker Honey Sesame Chicken