From Instant Pots to slow cookers, it can be hard to tell which appliance is perfect for your personal needs.
So, let's take a look at the two most popular and probably most disputed kitchen appliances that are around the super trendy, Instant Pot and the classic slow cooker.
Slow cookers and crock pots have been around for a long time.
The main concept is the same – Just set it and forget it!
Crockpots and slow cookers are fantastic for dump dinners where you just throw all the ingredients in there to turn it on and then let it go for like 8-10 hours.
It should cook everything thoroughly. So that means they are excellent for making roasts and stews and basically any recipes. You don't want to stand around and work on it.
But the truth is: that a few slow cooker recipes do require extra steps in order to actually get good results.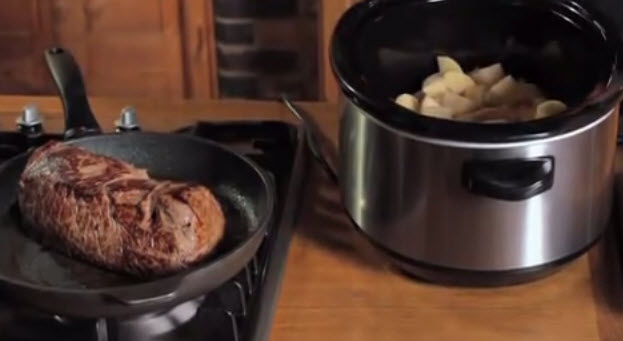 That can be anywhere from searing your meat before you put it into the slow cooker to cooking down your onions until they are dark brown and caramelized.
Whilst set and forget sounds great, and they're a lot higher chances, you will literally forget it.
A benefit of slow cooking is that you don't really need to worry about the temperature.
Most slow cookers and crock pots have one or two settings, usually a LOW and HIGH. Plus, usually, a 'keep warm' setting. If you can figure out which setting is best for your recipe, then it may do the trick. BUT The problem is: is that most slow cookers, especially crock pots, do not have an 'auto-off' function, So you can set them to cook for ten hours, and then they just keep cooking if you don't turn them off!
Now, while that may not be true for every single kind and brand of slow cookers and crockpots, some of mine do not have an auto-off function. If I want my food to stay warm, I have to set it to a keep warm setting manually.  I now often use the ones that do have the auto-off function. Now, what about the AMAZING INSTANT POT?
Can you slow cook in an Instant Pot?
Let's develop the question a bit further. Instant Pots are slowly taking over the slow cooker world.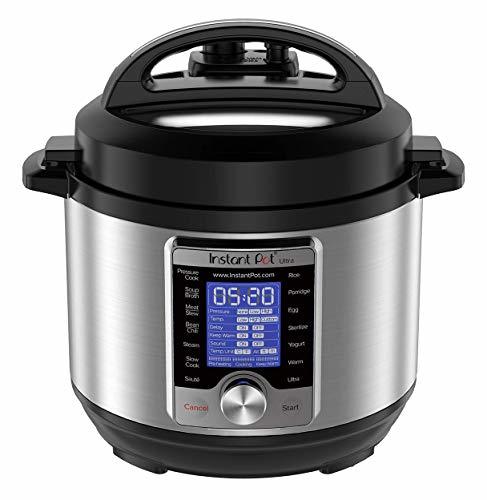 While the Instant Pot name implies instant results, that could not be further from the truth!
In fact, if you're pressurizing something, it could take considerably longer, For example, if you're cooking a pork loin from frozen, you'll want to cook it on high pressure for about seven to ten minutes, but the problem is before you even get to that seven to ten minutes, you have to let the Instant Pot pressurize, and that could take anywhere from fifteen to twenty minutes. And THEN the seven to ten-minute timer starts, and then there's ANOTHER depressurizing session after the food is done.
So really, you are taking a ten-minute recipe and making it about forty minutes long because you have to wait so long for the Instant Pot actually to get ready. But the pressure-cooking part of the Instant Pot, while it may be one of the best features, it is certainly not the only one.
Instant Pots are awesome because of how versatile they are.
If you want to pressure-cook something, that's not a problem. But if you also want to slow cook something, there's a setting for that.
So you can definitely use an Instant Pot as a slow cooker.
They are super popular for wedding gifts and for gifts when you don't know what to get your friends or grown daughter or son.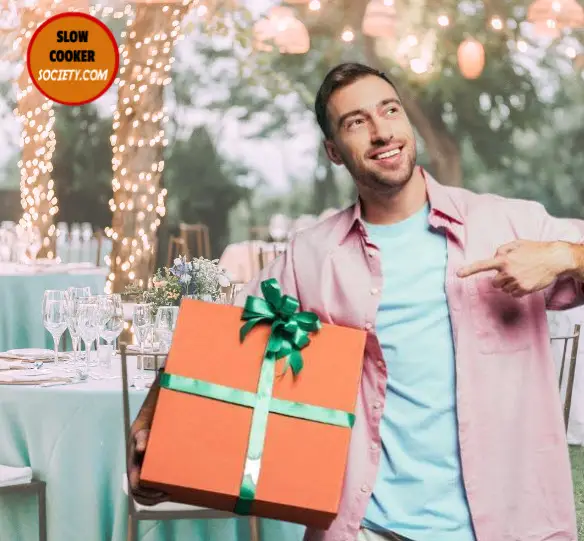 If you want to make a soup, there's one setting for that. If you want to make yogurt, there's another setting for yogurt. You may get rid of your rice steamer because the Instant Pot has a rice steaming option.
So which one is better? It all depends; the Instant pot does offer a lot of functionalities, but in the end, it is your choice.
Personally, I use both.
I hope you enjoyed this article, don't forget to share a like it!
Check out this Instant Pot Cookbook too…  Here is the link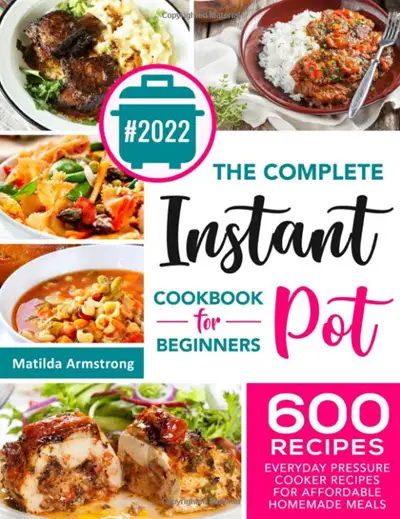 Need more details about the Instant pot? Check these posts:
Review: Instant Pot DUO80 7-in-1 Multi-Use Programmable Pressure Cooker, 8 Quart/1200W
Review – Instant Pot Programmable Pressure Cooker 6Qt/1000W, Stainless Steel Cooking Pot