Broccoli and 3 Cheese Slow Cooker Soup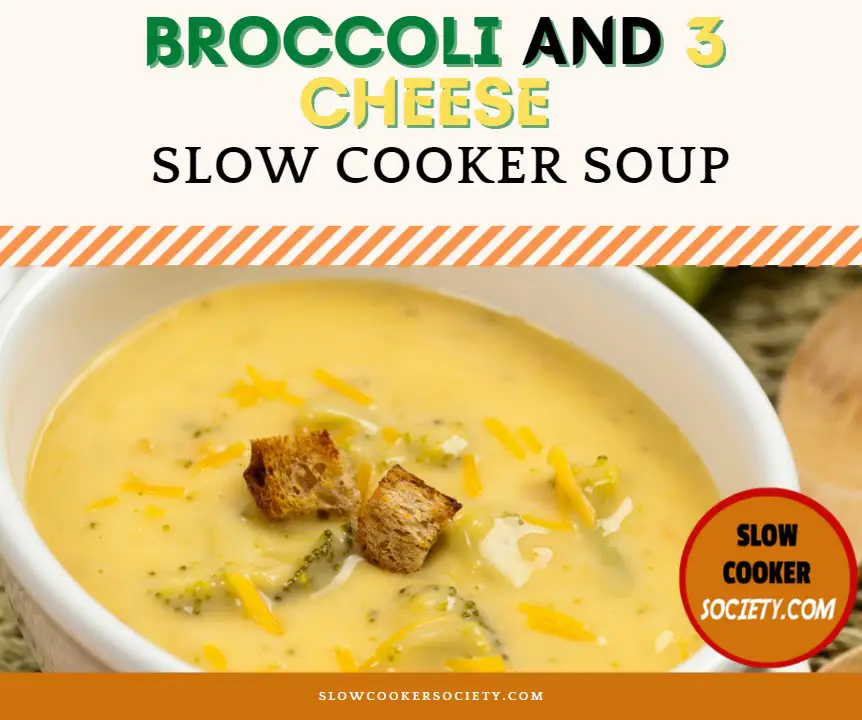 Author:
Slow Cooker Society
Recipe type:
Main, Side dish
8 ounces of Velveeta cheese cut into cubes
2 Tablespoons of butter
½ onion diced
4 cups of chicken broth
12 ounces of evaporated milk
½ teaspoon of pepper
2 cups of Broccoli Florets
1 cup of Parmesan cheese shredded
¼ teaspoon of salt
1½ cups of cheddar cheese shredded
Melt butter in a pan over medium-high heat.
Cook the onion in butter until it is soft.
In the slow cooker, mix the onions, milk, chicken broth, broccoli, pepper, and salt until well combined.
Cook on low for 4 hours, covered.
Slowly add the cheese cubes to the slow cooker and stir until melted.
Stir in the cheddar and Parmesan until melted. To avoid curdling, switch off the slow cooker immediately.
Recipe by
Slow Cooker Society
at https://slowcookersociety.com/broccoli-and-3-cheese-slow-cooker-soup/