Slow Cooker Cajun Gumbo Recipe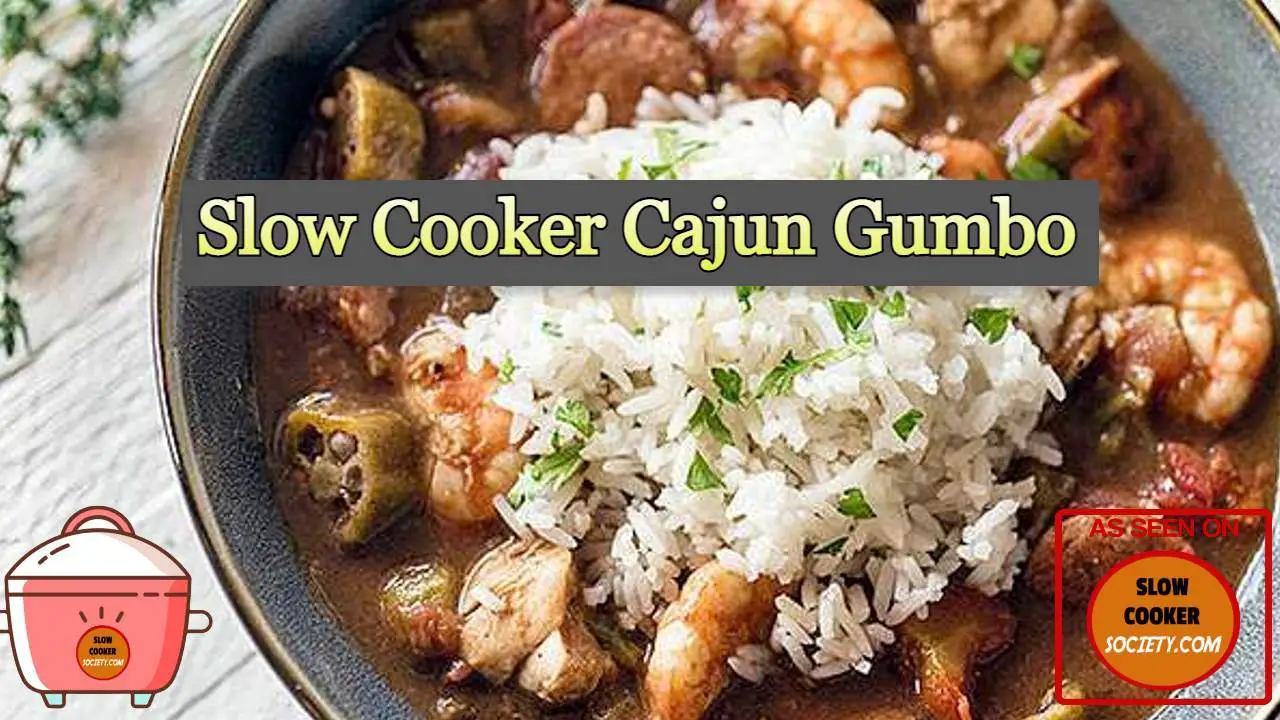 Author:
Slow Cooker Society
½ cup vegetable oil
1 cup sliced celery
½ cup all-purpose flour
1 cup chopped onion
1 cup chopped green bell pepper
4 cloves garlic, minced
2 cans (14.5 ounces) fire roasted diced tomatoes
1 tablespoon Creole seasoning
2 cups chicken broth
1½ pounds boneless, skinless chicken thighs
1 package (12 ounces) frozen sliced okra
1 pound Andouille sausage, sliced
3 sprigs fresh thyme
Cooked rice
1 ½ pounds raw peeled and deveined shrimp
To make a roux, heat the oil in a medium skillet over medium heat and add the flour. Cook the roux, whisking frequently, until it turns a chocolate brown color. Reduce the heat as needed to avoid burning. This will take approximately 15 minutes.
Combine celery, green pepper, and onion in a mixing bowl. Cook for 1–2 minutes. Cook for another 2 minutes after adding the garlic. Place the mixture in the slow cooker crock.
In a slow cooker, combine chicken broth, tomatoes, Creole spice, chicken, sausage, okra, and thyme.
Cook on HIGH for 3 ½ to 4 hours or LOW for 6 ½ to 7 hours. Stir in the shrimp. Cook for a few minutes, or until the shrimp is cooked through.
Serve with rice.
Serving size: 
8-10 serves
Recipe by
Slow Cooker Society
at https://slowcookersociety.com/slow-cooker-cajun-gumbo-recipe/