The Perfect Slow Cooker Pot Roast Recipe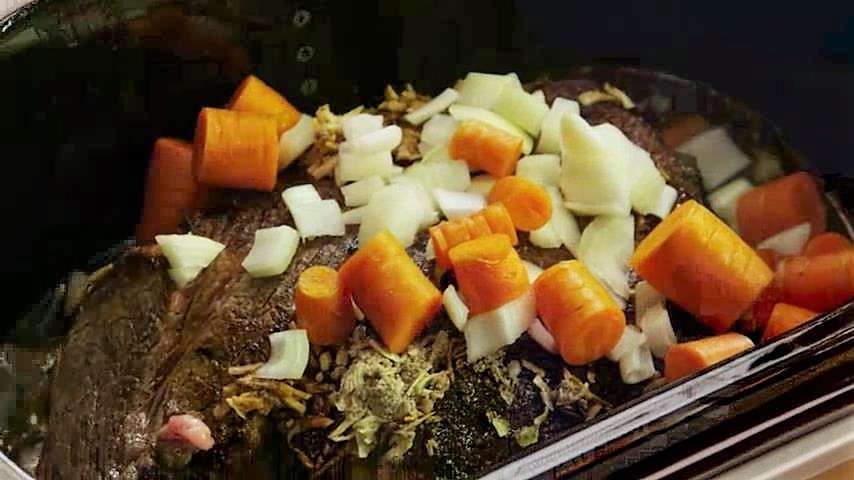 Author:
Slow Cooker Society
4 pounds chuck roast
salt and pepper to taste
1 packet dry onion soup mix
1 cup water
3 carrots, chopped
1 onion, chopped
3 potatoes, peeled and cubed
1 stalk celery, chopped
Season the roast with salt and pepper to taste.
Brown on all sides in a large skillet over high heat, about 4 minutes per side.
Place the roast in the slow cooker and add the soup mix, water, carrots, onion, potatoes, and celery.
Cover and cook on Low setting for 8 to 10 hours.
Recipe by
Slow Cooker Society
at https://slowcookersociety.com/the-perfect-slow-cooker-pot-roast-recipe/