Incredible Slow Cooker Cheesy Bacon Ranch Potatoes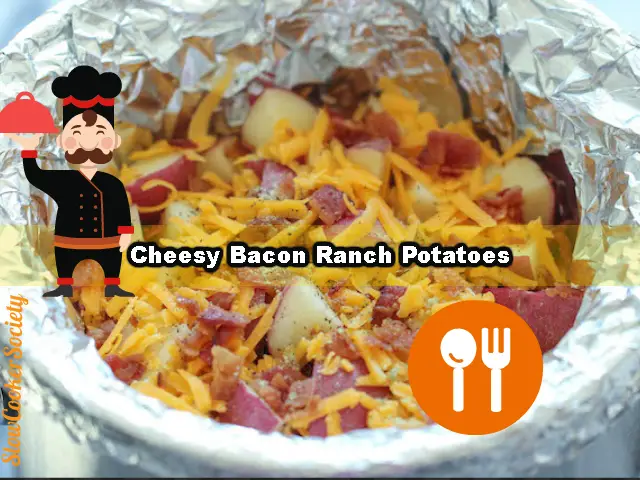 Author:
Slow Cooker Society
3 pounds red potatoes, chopped
1½ cups shredded cheddar cheese, divided
1 tablespoon Ranch Seasoning and Salad Dressing Mix, or more, to taste
2 tablespoons chopped chives
Cook the bacon until it is just done but not too crisp. Line a cookie sheet with foil and bake it at 350 - 400 degrees for 12-14 minutes while prepping everything.
Line your slow cooker with aluminum foil. Leave enough to over hang so that you can wrap the potatoes on the top once in the slow cooker.
Spray the inside of the foil with cooking spray and layer half of the potatoes along the bottom. Next layer with half of the bacon, green onions, onion, ranch packet and top with cheese. Repeat the layers and top with cheese reserving ½ cup.
Cover the potatoes with remaining foil. This helps them to steam and cook perfectly. Cook on LOW for 7-8 hours or on HIGH for 3-4 hours in your slow cooker. Once finished, top with remaining ½ cup cheese and let melt on the top.
Garnish with fresh green onions if desired.
Recipe by
Slow Cooker Society
at https://slowcookersociety.com/incredible-slow-cooker-cheesy-bacon-ranch-potatoes/